An update on Sony Interactive Entertainment's Social Justice Fund and the PlayStation Career Pathways Program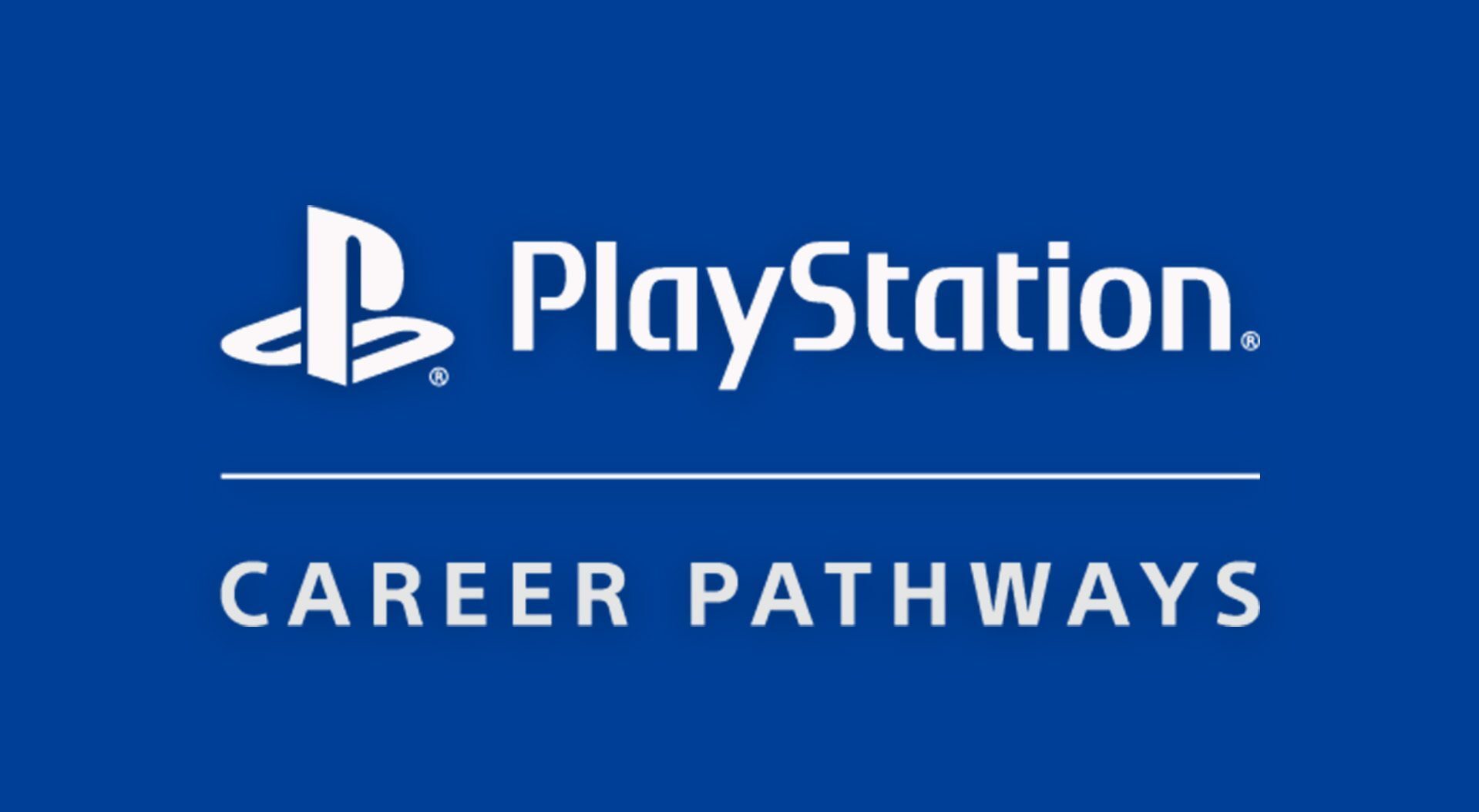 In 2020, Sony Group established a $100 million Global Social Justice Fund to support social justice and anti-racist initiatives around the world. As part of Sony Group, Sony Interactive Entertainment (SIE) has committed more than $11 million in total to advance race equity within the gaming industry and beyond.
Through SIE's Social Justice Initiative and our PlayStation Career Pathways Program[1] , we're supporting organizations and efforts focused on strengthening educational and career opportunities for historically disadvantaged communities. Our objective is to drive a new era of creativity, development and growth in the gaming industry that allows for more diversity and representation.
Today, I'm excited to announce that two new partners have joined our global Social Justice Fund portfolio, bringing the PlayStation Career Pathways Program to hundreds of Black and underrepresented students in the future. UNCF and USC Games now have scholarship programs supported by PlayStation Career Pathways Program. These multi-year programs offer scholarships, mentorships, and early career support to aspiring Black university students seeking degrees related to the gaming industry.
Let me share an update on our PlayStation Career Pathways Program partnerships and SIE's Social Justice Fund portfolio as we continue our efforts to drive change – locally, nationally, and globally.
The PlayStation Career Pathways Program
---
We understand that an equitable future starts with fair access to education and career opportunities, which is why we created the PlayStation Career Pathways Program in 2021. Through the multi-year program, Black students from our partner universities can access scholarships, mentorships, and early career support as they enter the gaming industry.
Each PlayStation Career Pathways Scholar receives support up to $30,000*[1] . The program also unlocks exclusive mentorship access to Sony Interactive Entertainment and PlayStation Studios employees. It serves as an early career preparation experience throughout their entire collegiate journey.
The PlayStation Careers Pathways Program supports students from our partner universities seeking to specialize in the following areas:
Non-technical Business areas – Marketing, Finance, Human Resources, Legal, Communications, Business operations, Sales, and many more
Technical Engineering areas – Software Engineering, Platform Experience, Future Technology Group, QA, IT & Security, and many more
Creative Game Design areas – Art & Animation, Programming, Development, Audio & Music, Scriptwriting & Storytelling, and many more
I'm thrilled to share our list of partners that offer scholarships supported by PlayStation Career Pathways Program, starting with our latest additions: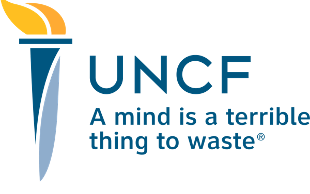 We are excited to announce the newly established HBCU Computer Science Scholarships supported by PlayStation Career Pathways Program.
The United Negro College Fund (UNCF) is the nation's largest private scholarship provider to minority students. Their mission is to build a robust pipeline of under-represented students to become highly qualified college graduates and prepare them for rich intellectual lives, competitive and fulfilling careers, and engaged citizens in their community. UNCF does this in three ways: By awarding student scholarships, providing financial support to 37 historically Black colleges and universities (HBCUs), and advocacy and community engagement for local and federal policies to remove barriers to higher education.
Sony Interactive Entertainment is contributing to support the HBCU Computer Science Scholarship Fund. The fund will help students determined to pursue degrees in STEM and computer science. Scholarships will be awarded to qualifying students.

We are thrilled to announce PlayStation Career Pathways Program's support of USC Games' Gerald A. Lawson Fund.
Recognized as the number-one game design program in North America by the Princeton Review, USC Games represents an exciting collaboration between the School of Cinematic Arts' Interactive Media & Games Division and the Viterbi School of Engineering's Department of Computer Science. Incorporating elements of design, artistry, production and engineering, USC Games offers a unique educational experience for students and serves as the launching pad for them to play significant roles in the game design field.
Sony Interactive Entertainment is contributing $3 million to the USC Games Gerald A. Lawson Fund. The fund provides support for Black & Indigenous students who wish to pursue undergraduate or graduate degrees in game design or computer science from USC's prestigious program. The contribution will provide scholarships for qualifying graduate and undergraduate games program students in both the School of Cinematic Arts and the Viterbi School of Engineering, starting in the Fall 2023 semester.
Donate and provide support for future game designers and developers from underrepresented communities by visiting http://games.usc.edu/lawsonfund.

Established in 1973 by Rachel Robinson to perpetuate the memory of her husband, the Jackie Robinson Foundation (JRF) administers one of the nation's premier scholarship and leadership development programs for minority college students. Scholars benefit from a comprehensive program that includes career guidance, internship and career placement support, as well as leadership and practical life-skills training.
In 2021, Sony Interactive Entertainment, San Diego Studio and the Jackie Robinson Foundation announced a partnership committing $1 dollar for every 'MLB The Show' 21 Collector's Edition sold in the US. All contributions are used to create additional JRF scholarships which will support students in their pursuit of education and career excellence. Learn more about the Jackie Robinson Foundation 'MLB The Show' Scholarship supported by PlayStation Career Pathways Program.

Breda University of Applied Sciences, an educational Bachelor program of Creative Media and Game Technologies prepares students for careers in the international AAA gaming industry. The program has a practical orientation and is delivered by highly qualified and international lecturers with years of experience in the industry. Students learn about concept development, game design, game architecture, game production, game business, and marketing. In addition, students can choose from several workshops and lectures that match their interests and personal goals.

The University of Westminster School of Computer Science and Engineering encourages students to consider and pursue careers in the entertainment, technology, and gaming industries. Through scholarships supported by PlayStation Careers Pathway Program more than 250 students from 2021 to 2025 will benefit from SIE's contribution. SIE's commitment is providing financial support for University of Westminster undergraduates and postgraduates, as well as funding for UOW's Computer Games Design Saturday Skills Club. Learn more about our partnership here.

Manchester Metropolitan University's School of Digital Arts is a purpose-built, interdisciplinary school renowned for innovation that spans film, animation, UX, design, photography, sound design, gaming, and artificial intelligence. Sony Interactive Entertainment's contribution will provide more than 30 scholarships to support students from Black, Asian, and minority ethnic students seeking creative and digital technology undergraduate and postgraduate degrees. Learn more about the Manchester Metropolitan University scholarship supported by PlayStation Career Pathways Program.
Sony Interactive Entertainment's Social Justice Fund
Our Social Justice Fund initiative provides funding and support to organizations and universities focused on education, training, and career preparation in all areas of game development.
Here's a list of organizations who have been supported through the fund: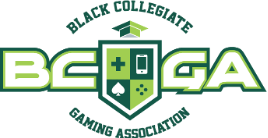 The Black Collegiate Gaming Association's (BCGA) purpose is to pivot Black and Women of Color college students into gaming, not only as consumers, but as contributors. Their goal is to prepare students for roles within the gaming, e-sports and technology industries through scholarship and programmatic support. Learn more about our partnership here.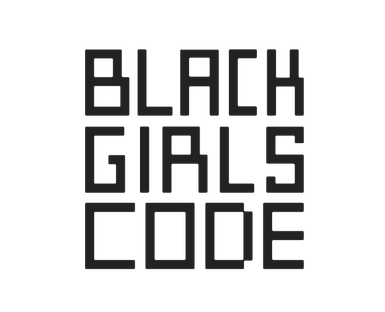 Black Girls Code builds pathways for young Women of Color to embrace the current tech marketplace as builders and creators by introducing them to skills in computer programming and technology. The organization is devoted to showing the world that Black girls can code and do so much more. Black Girls Code is committed to creating stronger economies and more equitable societies—ultimately realizing the true potential of democracy through diversity and inclusion. More information here.

The Hidden Genius Project trains and mentors Black male youth in technology creation, entrepreneurship, and leadership skills to transform their lives and communities. Through their flagship programming, The Hidden Genius Project has introduced nearly 8,000 youth of color to inspiring career pathways and skills within our Catalyst and Community Partnership Programs. We announced our support in 2021, which you can read here.

Gameheads uses video game design, development, and DevOps to engage, prepare and train low-income youth of color, ages 15 to 24, in the Bay Area for careers in the tech and video game industries. Through video games and programming, the students learn how to code, design, manage projects, work in teams, lead, and create interactive projects that tell stories to enrich us all. More information here.

Black in Gaming Foundation (BIG) is a community dedicated to cultivating, supporting, and promoting Black professionals in the video game industry. BIG develops opportunities for education, leadership, and skill expansion for Black people in gaming. In partnership with International Game Developers Association – the BIG Foundation focuses on events, presentations, and gaming community engagements that grow our community, develop prospects, and increase opportunities for all members. More information here.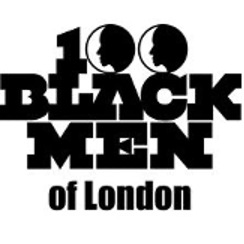 100 Black Men of London is a community-based charity led by Black men delivering programs focused on mentoring, education, economic empowerment, and health & wellness. Their vision is to be the leading youth and community development organization that uplifts the community and empowers our youth to be the best version of themselves. The media is filled with numerous examples of the negative narrative of young people in London, so 100 Black Men of London seeks to change that narrative and is determined to create positive examples through positive actions and experiences. More information here.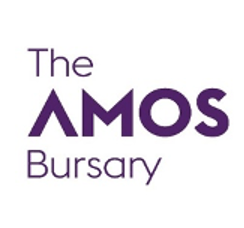 The Amos Bursary's mission is to help Britain's talented young men of African and Caribbean heritage fulfill their academic potential, attend leading universities, and secure professional jobs in which they can excel and give back to society. Amos Bursary offers a range of workshops and activities for each participant and is focused on four key areas:
Academic excellence and professional development
Opportunities and experiences
Support guidance and community spirit
More information here.

In2scienceUK is an award-winning charity that leverages the passion, knowledge and experience of researchers and science, technology, engineering, and math (STEM) professionals to unlock the potential of young people from disadvantaged backgrounds and progress to degrees, apprenticeships, and careers in STEM. The program involves a two-week placement working alongside STEM professionals and researchers to gain insights into STEM careers and research in addition to inspiring workshops and skills days giving young people high quality information on university and careers access as well as employability skills. More information here. Learn more about how SIE supports their programs here.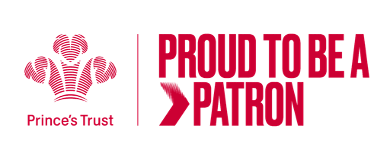 The Prince's Trust Group is a global network of charities founded by His Royal Highness The Prince of Wales. Their mission is to transform lives and build sustainable communities worldwide, with a particular focus on supporting young people into education, employment, and enterprise. SIE is supporting the Prince's Trust through its 'Get Started' program, an education and training program, focused on youth and young adults aged 16 to 25, that helps participants discover their own talents and provides activities that boost their confidence and skills. More information here.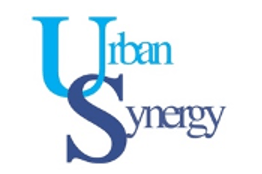 Urban Synergy is an award-winning early intervention mentoring charity that helps more than 1,000 young people between aged 9 to 24 to reach their full potential through outcome focused mentoring programs and inspirational seminars. These programs offer young people support, guidance, and encouragement to achieve their best. The charity believes that role models from all walks of life can make a positive difference to a young person's life. In a relatively short amount of time, Urban Synergy has become a dynamic force for positive change. More information on SIE's partnership here.
This is just another step as we'll continue to strive to make Sony Interactive Entertainment and the video game industry more diverse, inclusive, and accessible. Continue to follow this blog to learn more about our progress and efforts in the future.