Accessibility Consulting: Opening New Doors for All Gamers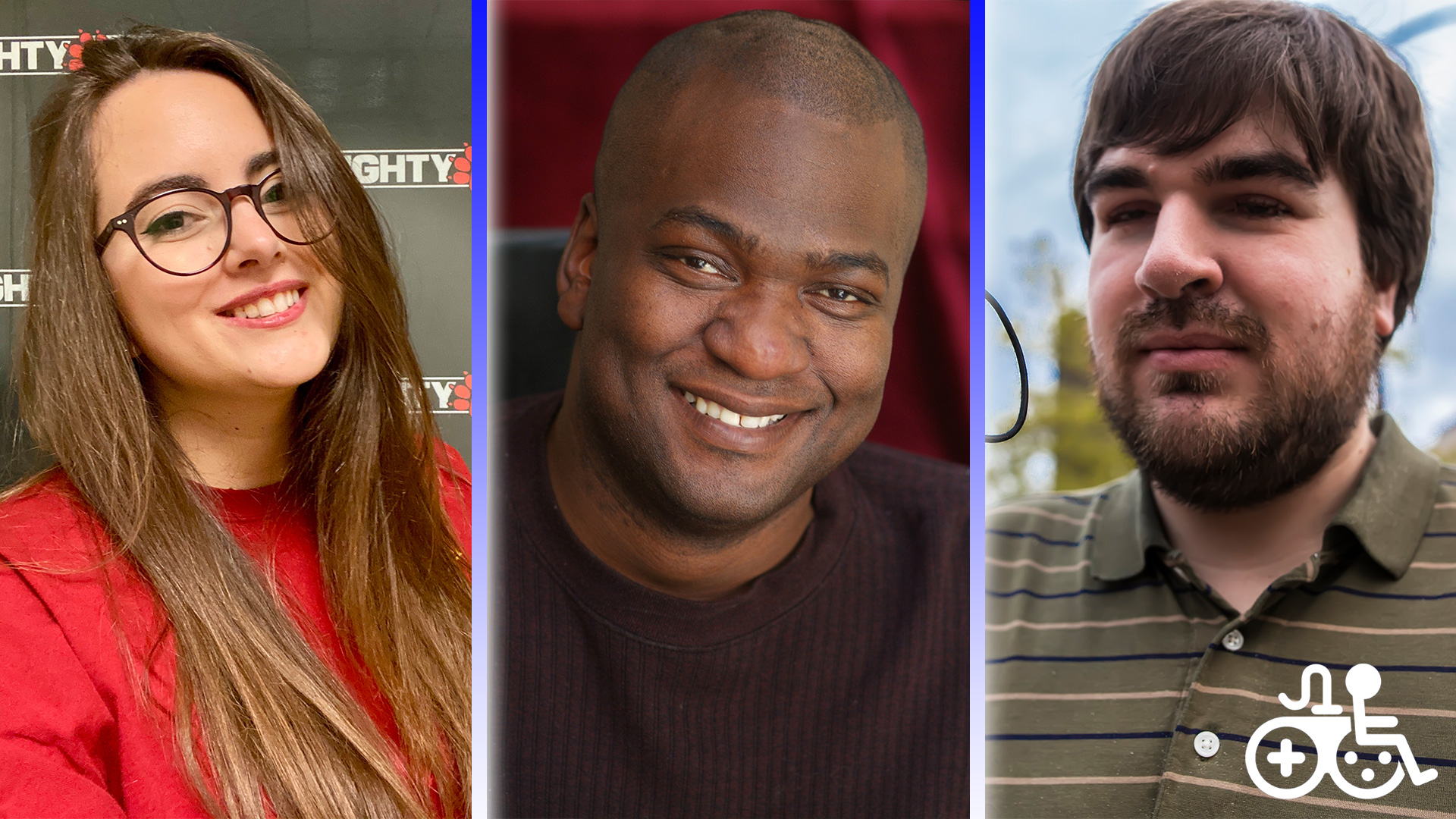 May 20th is Global Accessibility Awareness Day, and SIE is proud to highlight some of the accessibility consultants aiding our quest to bring the joy of gaming to everyone.
"After my accident, I got into this spiral of depression. I didn't think I was gonna snap out of it. I thought gaming just wasn't an option anymore," says accessibility consultant Paul Lane, who has relied on a wheelchair since a multi-car collision at age 22. "Accessibility in gaming is so important. It opens up an opportunity for a big segment of the population to experience what it's like to be in another world, to be a superhero, to play sports. All the different things that gamers experience, we can experience, as well."
Paul is among an estimated one billion people—or 15% of the global population, according to the World Health Organization—who live with a permanent disability. This number is constantly growing and almost everyone is likely to experience some form of disability – temporary, permanent, or situational – at some point in their life.
Accessibility consultants play a vital role in development at SIE and PlayStation Studios. They help developers understand the challenges gamers with disabilities encounter—all of which are particular to the individual, depending on their type and degree of disability. Consultants push us to innovate and to ensure that having a disability doesn't mean you can't be a gamer.
"It can be devastating when a game is unintentionally designed that limits access for gamers with disabilities," says Morgan Baker, who found her way to consulting after writing about the challenges she encountered as a deaf gamer. "One developer reached out to me asking about my experience, and after a thorough discussion, they changed the design of the game so it was fully accessible to me. My voice was uplifted, and I was further driven to help make games more accessible. I realized I can truly make an impact."
"Even before accessibility features were common, I would use my chin and my mouth to play," Paul says. "I adapted, but I don't want others to get frustrated by the gaming experience."
The value of accessibility consultants
Implementing accessibility features requires development resources. That costs time and energy, yet we think it's worth the investment. Just to make sure that anyone can enjoy the games we create. But why hire a consultant? Why not just leave accessibility design to non-disabled developers?
"You can do research online, you can even pull from knowledge gained from other games, but there's never going to be anything like working directly with a consultant," says Brandon Cole, a gamer who is blind whose first consulting job was to help Naughty Dog make The Last of Us Part II accessible for people who are visually impaired. "Accessibility consultants will know more about the disabilities they have, or specialize in, than the developers themselves."
Morgan adds, "'Nothing about us without us.' This slogan rings true in the sense that if you want to create an experience for people with disabilities, you need to include consultants during the creative process. Accessibility consultants will take your development to the next level, as they will show you several, creative ways to make player experiences enjoyable for all gamers, many times in ways you have yet to think of."
"Accessibility consultants will do our best to help you make your game accessible," Brandon says. "However you've decided to make it, while sticking as close to your vision as we can."
Many roads to accessibility consulting
"When I started covering E3 back in 2009, I started asking game developers how a person with a disability could play their games, and there wasn't really an answer for it," Paul says. "And so I started seeing myself in a unique situation. I can use my position as a disabled person to get people to think about things that can help us."
The journeys taken by Brandon, Morgan, and Paul prove there is no defined career path for accessibility consultants. Their stories are testaments to their fearlessness. They shared their experiences as gamers with disabilities who jumped on opportunities as they arose.
"I have realized that I've always been an accessibility consultant in my mind," Brandon says. "I believe the first Game Accessibility Conference was when I realized that I wanted to do this work as a career, and when I realized that I could. With Naughty Dog represented in the audience, I hinted during my speech at how much I would love to play a game like The Last of Us. Only a few weeks later, when they emailed me and asked me to come down to the studio to sell the entire team on blind accessibility, did I realize what the future holds."
Making a difference
A common sentiment among our consultants is that any step toward greater accessibility is a positive one. No change too small. No effort wasted.
"I have always been happy with any amount of progress toward accessibility," Morgan says. "I am particularly proud to see the many changes in The Last of Us Part II for deaf and hard-of-hearing players. For example, I recall pushing for directional subtitles, and am extremely happy with how they turned out. Now everyone is doing them!"
"Thankfully, game developers are taking the time to better understand how to make their games accessible to gamers with disabilities and in doing so, gaming is more accessible now than ever before," Morgan adds. "I can now play a competitive FPS without any fear that my opponent has a fundamental advantage over me. The playing field is leveled thanks to inclusive design."
"For those who are taking accessibility seriously and want to implement it, I thank them, because they don't have to do it. There is no law mandating it. If you open up the barriers that prevent us from gaming or using your product, think about how much more we will enjoy it."
"Gaming is much more accessible today than it was when I was growing up, primarily because, when I was growing up, the accessibility conversation wasn't really happening," Brandon says. "Now, the accessibility conversation is thriving, not just around visually impaired accessibility, but around disabilities of all kinds. We have begun getting hyped with the rest of the world when an awesome new trailer drops, because we know there is a greater than zero chance that we might be able to play that game. It is impossible for me to describe to you what that feels like. And as an accessibility consultant, I am proud to have a small part in helping all gamers share in that feeling."
Find out more about our accessibility consultants by following them on Twitter: