Celebrate with Pride Every Day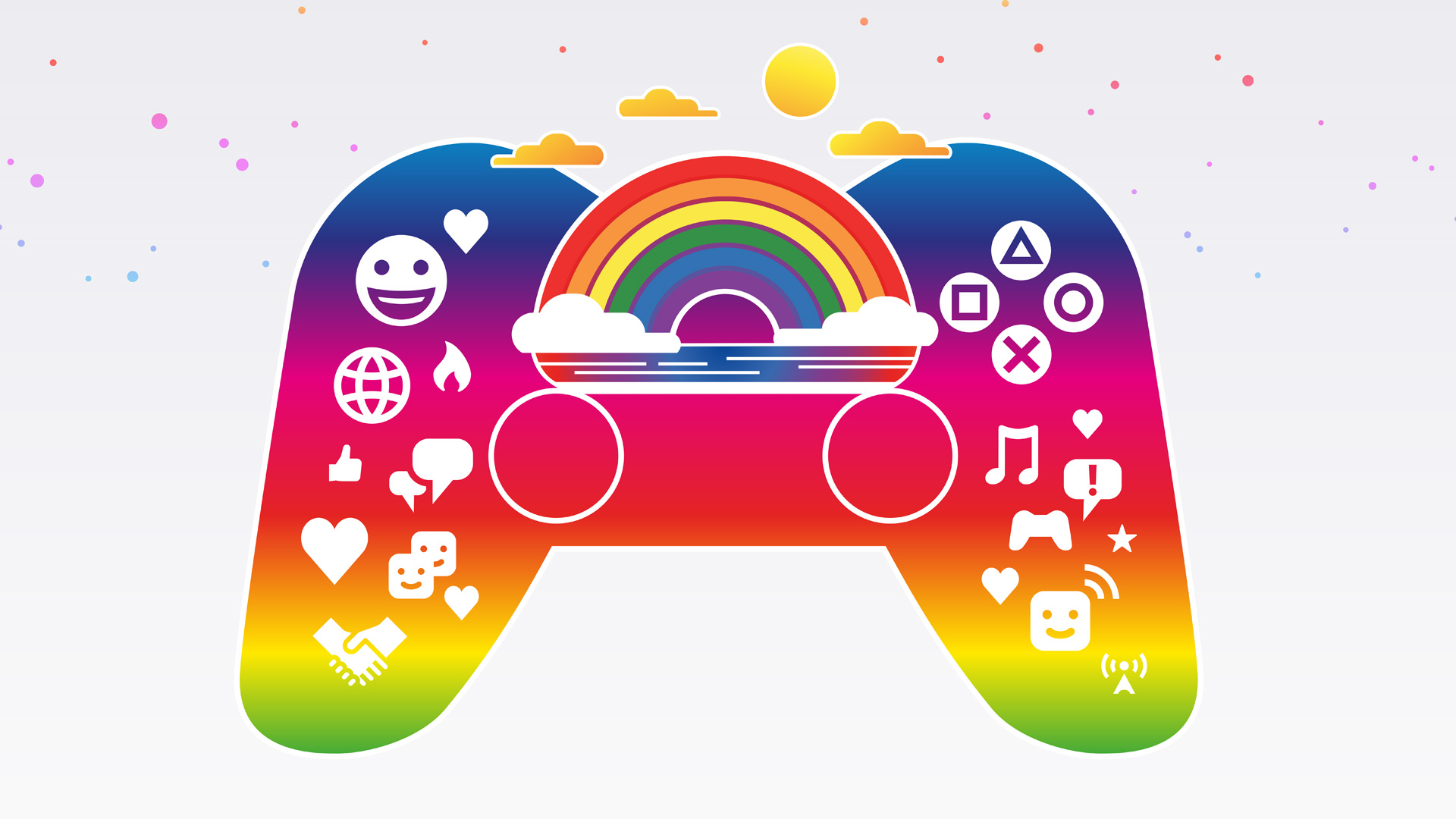 Pride is about celebrating love, equality, and the freedom to be your authentic selves. At Sony Interactive Entertainment (SIE), we are continuously striving to create a more inclusive world where everyone belongs, whilst connecting millions of gamers through the shared joy of play.
"We want to be a positive force for culture and belonging – not only for our PlayStation community, creators, and partners but also for our employees as we continue to build an equitable and inclusive workplace here at SIE," says Tiffany Hester, Director Diversity, Equity & Inclusion at Sony Interactive Entertainment. "Even though there is much more work ahead of us, I could not be more proud of our efforts and our global Pride@PlayStation employee network groups, seeing all they've accomplished and the impact they are making."
Earlier this year, SIE was proud to share that we received a perfect score on the "Corporate Equality Index" by the Human Rights Campaign Foundation, making us a Best Place to Work for LGBTQ equality. SIE, as part of Sony Group Cooperation, also continues to advocate for equal rights and protections for transgender people as part of the LGBTQ+ commnity; this includes for example our support of the Equality Act in the US and the Trans Rights Are Human Rights campaign in the UK.
Today, we want to invite you to celebrate Pride and the LGBTQ+ community around the world with us, and to learn more about our efforts.
Play with Pride
For Pride 2021, we have curated a bespoke game list on PlayStation Store, accumulating over 50+ of the best video game titles on PlayStation 4 and PlayStation 5, that shine a light on LGBTQ+ characters, themes, and experiences. Check it out*!
To find out more how gaming can be a great medium for LGBTQ+ representation, please visit our complementary post here on SIE.blog.
We are also proud to work with partners like Gayming Magazine to promote LGBTQ+ representation and inclusive games throughout the year, not only during Pride months. Take a look at the Gayming Awards 2021 to learn more about the top games, gamers, and industry representatives from the community for this year.
And while you play all these amazing games, you can listen to our PlayStation Pride Playlist on Spotify, which is providing good vibes for over two hours with a mix of LGBTQ+ anthems and songs by trailblazers.
Show your Pride
Our mission is to unite gamers through the power of play, and this year, we'd like to bring our PlayStation community together by showing our colors: Our creative team at SIE has exclusively designed a PlayStation Pride 2021 wallpaper theme for PlayStation 4. The theme is available to download for free through PlayStation Store.
Access it now through this voucher code* and celebrate with millions of gamers around the world!
SIE also continues to show support for the LGBTQ+ community by partnering with some of the most joyful and colorful Pride parades across the world – from Tokyo, London to San Diego.
Support with Pride
We believe that inclusion and diversity are fundamental in today's world, and we know that there is still significant work that needs to be done. SIE is proud to partner with some incredible organizations who drive meaningful change and impact for the LGBTQ+ community; we champion the work partners such as GLAAD, The Trevor Project, Larkin Street Youth Services, Tokyo Rainbow Pride, akt or Stonewall are doing to initiate conversations, shape narratives, and ultimately impact hundreds of lives every day.
In addition to that, in celebration of World Refugee Day that took place on June 20th, we are thrilled to share that SIE, alongside Sony Group and Sony sister companies, is entering a multi-year partnership and engagement with Tent. Through mentorship and volunteer programs, the Tent Partnership for Refugees aims to change the lives of LGBTQ+ refugees and asylum seekers in the United States.
Work with Pride
SIE is committed to being "the best place to work and play" for all communities, and internally it is manifested through our employee network groups such as Pride@PlayStation. It is one of the "Employee Networks'' PlayStation has established to provide a safe space to meet, build and foster relationships, exchange thoughts and experiences, educate and drive impact – within SIE, the industry, and beyond.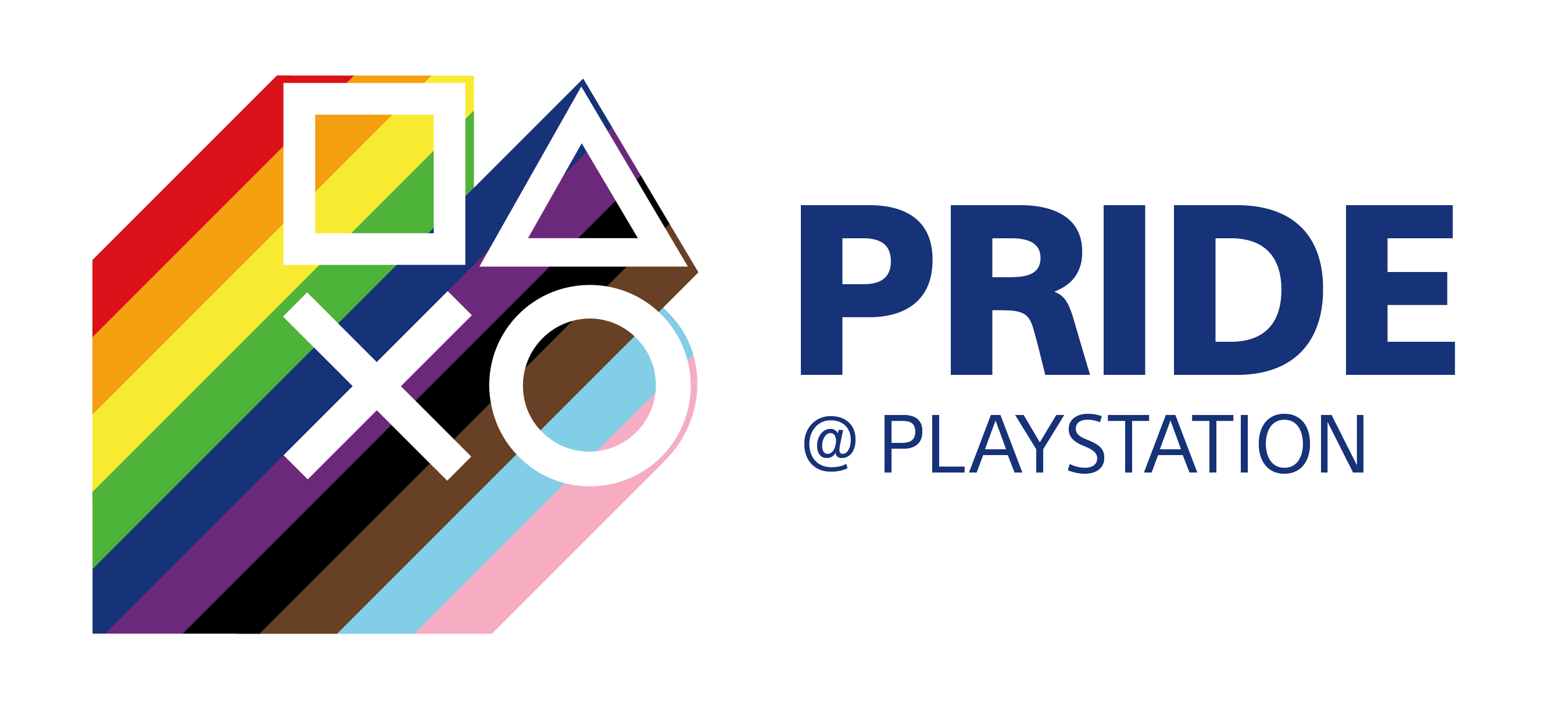 All activities, partnerships, and initiatives aimed to support the community are led or informed by our LGBTQ+ employees and allies, who form our Pride@PlayStation employee networks globally within SIE. Their work spans for example from partnering with internal departments to make processes, procedures, and benefits more inclusive for trans and non-binary employees to impactful partnerships with the organizations listed earlier. Also, did you know that Pride@PlayStation was named one of the top ten best employee networks by the British LGBT Awards in 2019?
For Pride 2021, our global Pride@PlayStation groups are hosting a series of educational and engaging virtual events within SIE and Sony companies to celebrate and spotlight the LGBTQ+ community.
Follow this blog to find out more about our future initiatives as we continue the journey and our efforts towards inclusion for all players. In the meanwhile, we wish everyone a happy and safe Pride 2021!
*Restrictions may apply.