From the Sounds we Choose to the way that we Work, SIE Continues to Push the Boundaries of Music in Games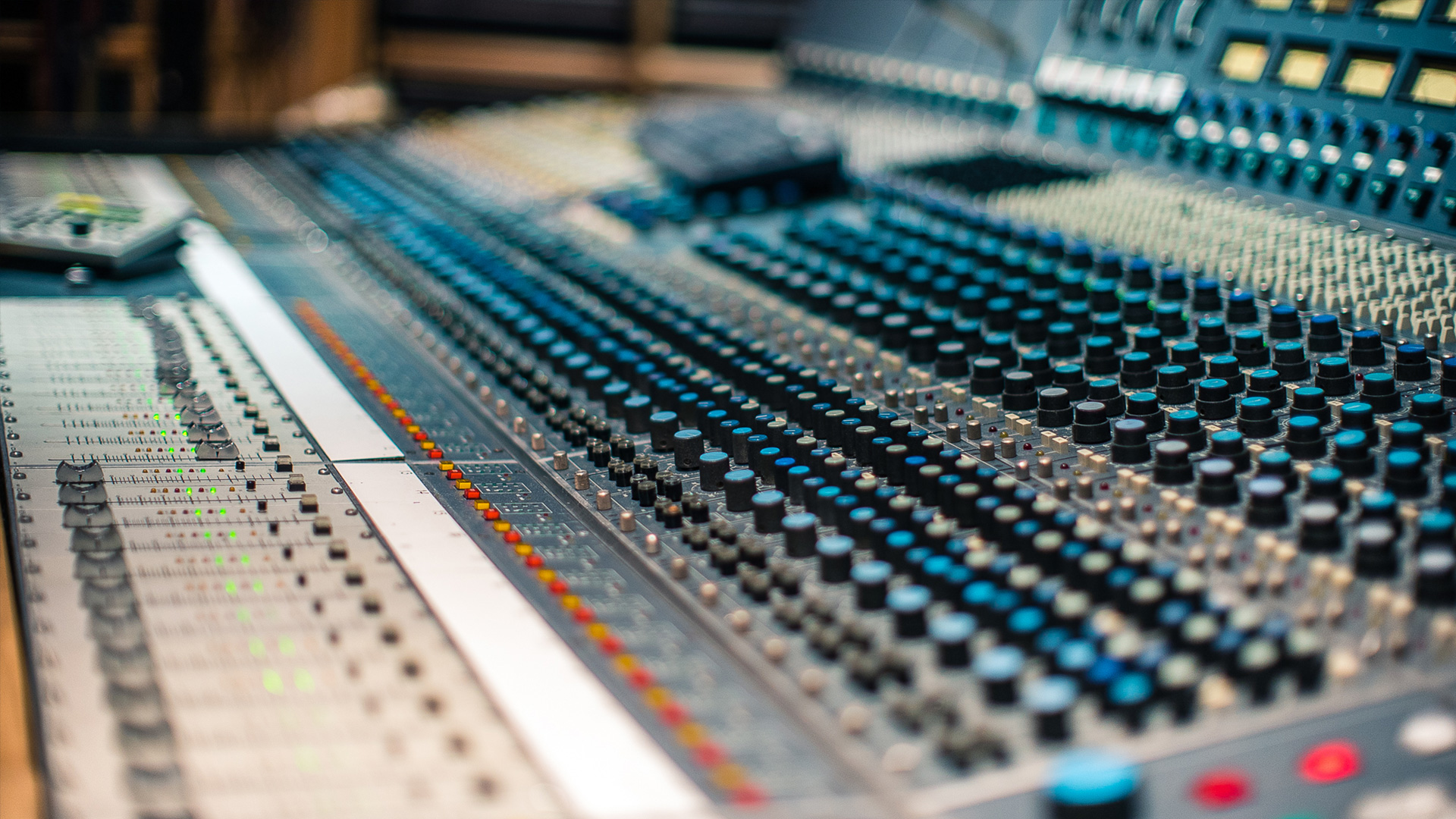 At Sony Interactive Entertainment (SIE), we aim to provide our players with a one-of-a-kind gaming experience that can't be found anywhere else. We want to immerse them in our titles, and have them form a bond with the game that extends well beyond game and gamer. One of the ways that we're doing this is by trying to set the industry standard for music in gaming.
This process starts with the work of the music leads, the people who work with developers to oversee the musical elements of a game. We're fortunate to have numerous talented music professionals in the SIE family including Manager of Music for PlayStation Studio's Creative Services, Duncan Smith and Senior A&R Manager, Alex Hackford.
"Music is a powerful tool to enhance the experience of a game and to draw players in emotionally, to connect the player with the characters and story, and to help immerse the player in that world," says Smith. A former DJ and publicist who has worked with a long list of artists from Gorillaz to Mark Ronson, Smith joined SIE's music team 13 years ago. He describes hearing the soundtrack for PlayStation classic WipEout as a "big eye-opener" and brings his music industry experience to the gaming world.
Hackford, Smith's North American counterpart, is the head of creative music affairs at SIE and took a similar path through the music industry before entering the world of games. After placing a previous client on the Grand Theft Auto: San Andreas soundtrack, Hackford was impressed by the versatility and freedom found in video game music. "You were either a 'rock guy', an 'electronic music guy', or a rap/hip hop guy', but there were very few people in that zone who could do all of it," says Hackford of his time in the music industry. "What's so great about [working at SIE] is that there are no walls."
Finding that perfect match
When it comes to finding the right music for a game, the goal is to choose music that best fits the title, but also to experiment and try new things. Hackford pointed out Ghost of Tsushima and Marvel's Spider-Man: Miles Morales as recent examples.  
Ghost of Tsushima's musical reference point was Japanese medieval music. However, this music was never recorded and largely exists as an oral tradition. "The challenge is finding that synergy between ancient techniques and modern composition to create the unique, emotional sonic journey the score provides," says Hackford of the experience.
For Marvel's Spider-Man: Miles Morales, the goal was to take themes from the previous Marvel's Spider-Man game featuring Peter Parker and then build upon them to make Miles's story unique. That meant having the first game's composer, John Paesano, collaborate with Grammy-award-winning producer Boi-1da (Beyonce, Drake). "They're two different Spider-Men characters, but they operate in the same city in the same world," says Hackford. "We took John's epic, heroic pieces of music and added a bunch of hip-hop elements that made Miles feel distinct but yet a part of the same world as the previous game."
Smith and Hackford are both quick to point out that working with everyone from traditional composers to hip-hop producers and electronic auteurs is what keeps the music in SIE titles on the cutting edge. "You're constantly learning, and every job is different," says Smith. "I'm currently jumping from a very distinct dark, electronic, sci-fi score (Returnal) to orchestral pieces that are being prepared for Horizon Forbidden West, to uplifting, joyous pieces for Sackboy. Then within those games there are different scenes and different levels that require different types of music. It's brilliantly diverse."
Collaborating raises the bar for music in gaming
With SIE having a parent company whose network spreads all over the world, encouraging global collaboration is another way that we're bringing the best talent possible to develop music for our titles.
"The promise of Sony and the promise of PlayStation has always been that any developer in any territory should be able to avail themselves of our expertise because that's why we're here," adds Hackford. Hackford also pointed out the Death Stranding album of original songs and the Ghost of Tsushima soundtrack release on Milan Records as examples of SIE's collaboration with Sony entities outside of gaming.
The show must go on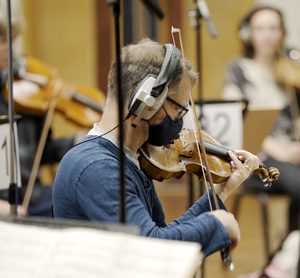 The COVID-19 pandemic has naturally halted some of this global collaboration, at least in-person, but it has also fostered creative problem-solving and cultivated some unexpected opportunities.
"Now that we're a year into this, we're finding new and creative ways to remotely record soloists or sections separately and to work that way," says Hackford. "I'm amazed, and I think it speaks to our power and breadth of knowledge of our team, that we've been able to adapt so quickly."
Smith adds, "With Returnal we were fortunate that we were going for a haunting, electronic score & working with an amazing composer who specialises in that world so Covid disruption was minimal as no live recordings were required. The Sackboy sessions did require Covid protocols to be followed but we were able to follow them whilst getting great results."
He goes on to add that COVID's effects on the live-music industry has also provided SIE with collaborative opportunities that they normally wouldn't get.
"There are obviously a lot of artists who aren't touring who are looking for new ways to connect with their fans and, maybe, find a new audience," says Smith. "Our games provide the perfect vehicle for that musical discovery and audience connection."
Being part of the team
From conceptualizing musical direction, to working with a diverse array of composers, producers, and musicians, to overcoming the challenges of a global pandemic, we hope to continue to push the limits of video game music. For those hoping to get into the world of gaming music yourself, Smith and Hackford have some advice.
"There are a lot of smaller devs that are making interesting products who frankly just need the support and the extra set of hands," says Hackford. "Build those relationships either through just saying, 'Hey, I'm a fan,' or if you have some audio-programming expertise, offer to lend a hand in the development." Smith recommends attending conferences (when such things return) and starting your own projects as other ways to get your foot in the door. "Show people what you're capable of, not just the talent that you have, but the self-motivation, the will and the discipline, and that you've learned the necessary software and programs," says Smith. "Combined with going out and meeting people, that's how you'll give yourself the best chance of connecting and  finding your way into this amazing industry."