Inside Sony Interactive Entertainment: Women@PlayStation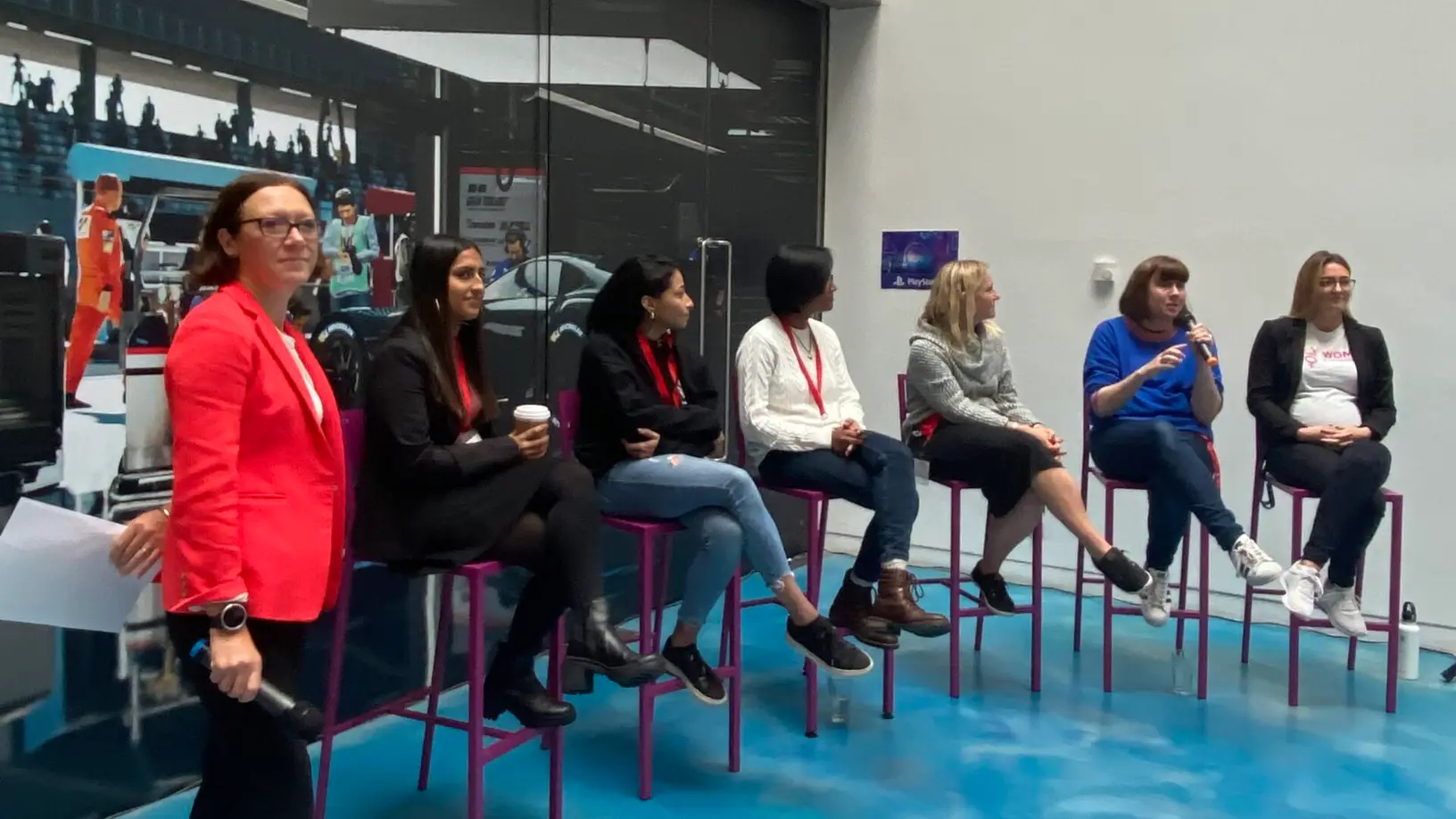 When I look around at my colleagues encompassing the Women@PlayStation eNet, one of the first things that jumps out at me is a tremendous amount of passion. From social issues and career development to gaming and so much more. In the United States, our eNet was originally called Women in Technology (WiTS) and, in Europe, the team started out as a more informal group that has grown and developed over the last few years into an established employee support group. Sony Interactive Entertainment (SIE) has provided a space for our groups to evolve and come together, and we've put a collective of incredible minds together. Furthermore, we've developed a strategy and a set of clear goals for the e-net to focus on over the course of the next 18 months that will be anchored by these core tenets:
Career
Culture
Community
Commerce
We've accomplished so much already and there's more to come. We're committed to achieving Women@PlayStation's core goal: "Be the best place in the gaming and entertainment industry for women to thrive." There are a few key avenues to get us there, starting with professional development in a way that empowers and emphasizes women, continuing to improve the work culture, cultivating an inclusive community, and spearheading initiatives that allow women to feel represented across the business.
Career | Champion professional development
When considering this tenet, our aim is to create a culture emphasizing women role models, highlighting women's achievements and supporting career development to increase gender diversity at every level of the business. A key way that Women@PlayStation accomplishes this at SIE is through our mentorship program.
"The program was founded by Women@PlayStation members and we're looking to roll it out globally going forward," explains Chelsea Windlinger, Director, Design. "When matching mentors with mentees, our admins aim to make sure to pair people who have something to offer each other and establish meaningful connections. It's really not just limited to Women@PlayStation either. It's about creating a culture where you can ask for help, where you can get advice, and where you can have conversations outside of stereotypes about growth and development. I think that very much captures the spirit of what Women@PlayStation is trying to do in terms of professional development."
To date, there are more than 220 mentorships that have been completed and more than 70 in progress today. Partnering with Senior Director, Global Business Development Brigit Lee and Senior Director, Global Operations Louise Lassiter, the co-leads of Women@PlayStation in the EU, expanding the mentoring programme across EMEA is a key focus for creating a truly global programme.
Culture | Drive positive change
Growing a gender-diverse talent pipeline and cultivating the next generation of female talent and leadership are the two things driving this tenet.
One way we do this is through the Grace Hopper Celebration. Inspired by the legacy of Rear Admiral Grace Hopper, who was one of the first women to receive a doctorate degree in mathematics, this annual conference spotlights women in computing and highlights the contributions of women in tech. Hopper went on to join the U.S. Naval Reserve during World War II to work on the Mark 1 computer and the annual event aims to inspire the trailblazers in future generations of women. Across the Atlantic Ocean, Innovate Her, a partner organization in the UK, works to introduce positive role models and careers in gaming to children and young people in school. Women@PlayStation EMEA also has a long-standing partnership with The Prince's Trust, which funds hundreds of free courses, grants and mentoring opportunities to inspire young people to build their confidence and start a career.
SIE has come a long way and it would be incredible to see continued growth in the right direction. There are more women in leadership positions now, however we'd all love to get to a point where it feels more like there are too many to count!
"I'd love to see more women entering the gaming and technology space right now," Chelsea adds. "We're at around 25% at SIE for women in leadership positions and I'd like to see that percentage grow. If people don't feel seen and they don't feel like they're being heard, they will leave. Growth in this way will go a long way to making women feel recognized."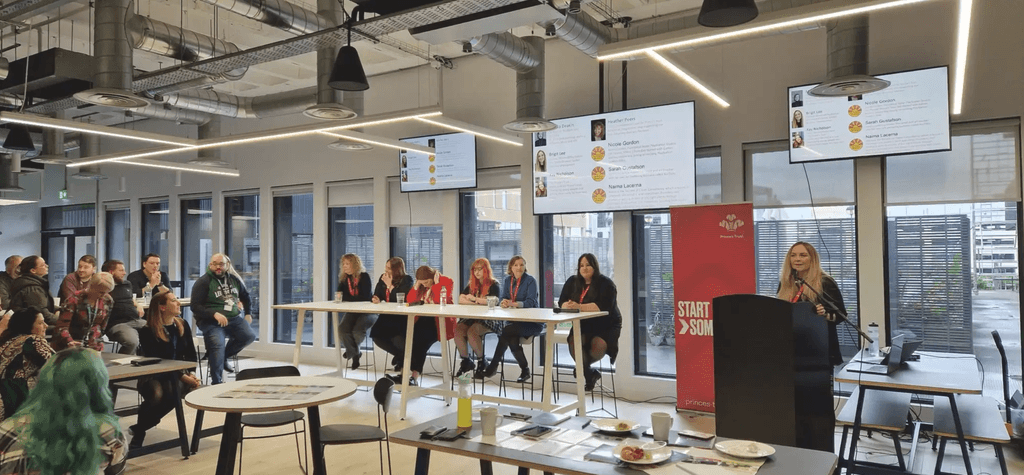 Community | Create a thriving community
For the Community tenet, our aim is to cultivate a safe and inclusive environment where women thrive, contribute their passion and energy to an SIE without barriers, and bring their authentic selves to the workplace.​ This is a goal that not only addresses the direct perspective of women, but also informs male allyship.
"At Women@PlayStation in Europe, there's a defined subgroup which focuses on male allyship," Brigit adds. "They sit within Women@ PlayStation in a forum that allows our male allies from across the organization to come together and rally behind causes that we're championing for our members. We give them tools, resources, and a safe space to have discussions about how to become better allies for the women in SIE, the women on their teams, and the women in their personal lives. This is something we're working to take global."
There are so many layers to what Women@PlayStation brings to the table, not just for women, but for everyone. For instance, we want to establish a buddy system for parents who are rejoining the workforce. We want to provide them with support, coaching, and anything they need. Louise explains further how "a buddy-pairing system was introduced at the start of the pandemic for new starters by HR; it worked really well, fostering connections and helping to ensure new starters at SIE were supported and could thrive. We'd like to leverage this initiative for parents, or employees who are returning from shared parental leave or adoption leave."
"We've been working on digital toolkits that cover various topics that resonate with our membership and anyone else at SIE who can benefit," Brigit says. They cover a range of things from parental leave, to women's safety and health. There are a lot of topics where we aim to take a bit of the taboo out of the subject matters and give people resources."
Commerce | Make PlayStation the best place to play for women
Last but certainly not least, Women@PlayStation is focused on inspiring initiatives that make women gamers feel seen and represented within the PlayStation community.
"Speaking as one of the European co-leads along with Louise, the culture at SIE is really collaborative and it's really been a nice tight community," Brigit says. "It's open. It's trusting. It's inclusive and it's collaborative. I feel like there are a lot of really great ideas and that Women@PlayStation is a platform for everyone to come together and act on some great initiatives. This eNet is a safe space for our members to express views and amplify what they think is relevant. It's important that we provide that voice to the SIE community."
"There are many young women that I work with day-to-day who are entering into rooms where it's majority men and there's a threat they have to confront in their own minds," Chelsea says. "It's not necessarily something explicitly created, but a result of the de facto culture that's been created across the industry due to the imbalance in numbers. They step in wondering if they'll be perceived as too feminine, as too ambitious, or 'will I be perceived as using too many filler words.' If we can correct this and create a more evenly metered culture, a lot of that would go away and allow for a place where more people are ready to jump in, do the work, and be successful for SIE."
Going Forward
With continued support from SIE, Women@PlayStation can continue to be instrumental in establishing a diverse, equitable, and inclusive environment that is not just about men or women or non-binary professionals, it's really just how to be inclusive and have representation from the bottom to the top — an environment that allows all employees to bring their talent and passion, regardless of their background, their ethnicity, or their gender, and contribute to something powerful.
SIE is committed to creating a world where everyone belongs, fueled by our company culture, our products, and also our incredible PlayStation community. If you are interested in a career at Sony Interactive Entertainment, please take a moment to look at our opportunities at PlayStation Careers.