Inspiring Others Through Writing about Games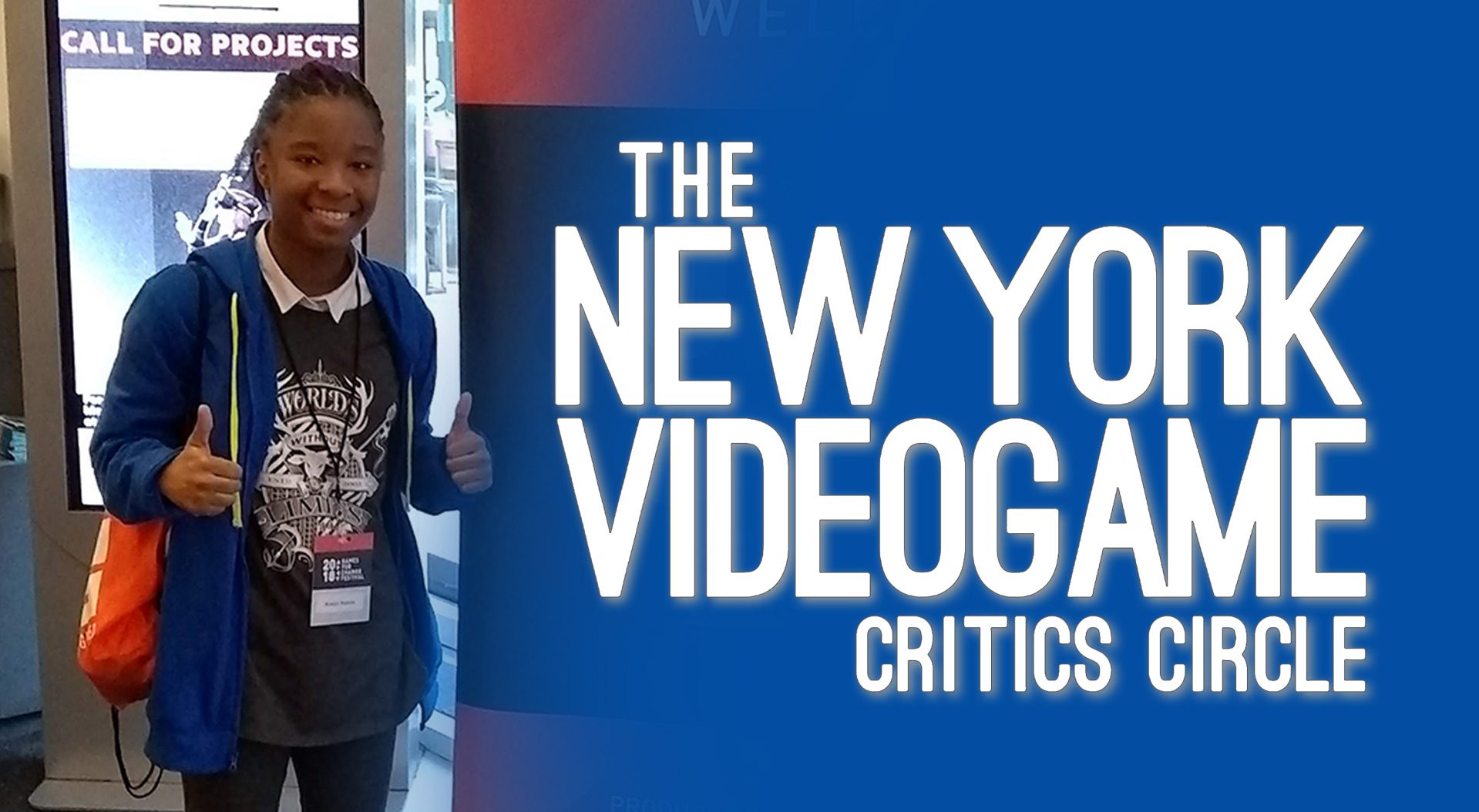 I was 14 years old, a freshman in high school, when I made the commitment that would change the course of my life forever. I joined a games journalism after school program taught by the New York Videogame Critics Circle and based on my performance at the end of the program, I had the chance to get a paid internship in the Circle with the top journalists in New York City. I came into the program as an impoverished freshman with a passion for games and a ton of optimism. By the following year, I had the internship. Now, four years later, I am a Senior Intern and Contributing Writer for the Circle while advocating for and designing games at New York University, my dream school.
In the New York Videogame Critics Circle, I am more than a writer. I am an equal part of the Circle community. I am an interviewer, an event goer, a games activist, a panelist, a podcaster, and a powerful voice in any conversation I am a part of. I am more than grateful. My wildest creative dreams were reached in a span of four years and all of them are tied to the New York Videogame Critics Circle.
When I say it's been a dream, I'm not exaggerating. The program took me and our whole class to the Tribeca Film Festival to see Cory Barlog talk about the emotional journey that came from directing God of War. I got to take a picture with Hideo Kojima and hear the hilarious anecdotes he told about working with Norman Reedus when making Death Stranding.
And then there were the podcasts. The laughter and friendly talk that came from podcasting with the Circle taught me that passionate communication leads to passionate experiences. The first time I went to a game festival to talk about the program at The New School, Circle president Harold Goldberg asked me to come up and say a few words. It was brief, but the audience was so empathetic, I was immediately happy. I worked up the courage to talk to Eric Zimmerman, a professor at NYU. He encouraged me. He said that everything I am doing in the Circle, my drive, my enthusiasm, my writing, my creations, the fact that I was in the room interviewing game makers and writing all the information I could in a worn notebook, could help me get into that school beyond a shadow of a doubt. I emailed him the day after NYU's orientation, thanking him for those words and I am excited to be his student in my sophomore year.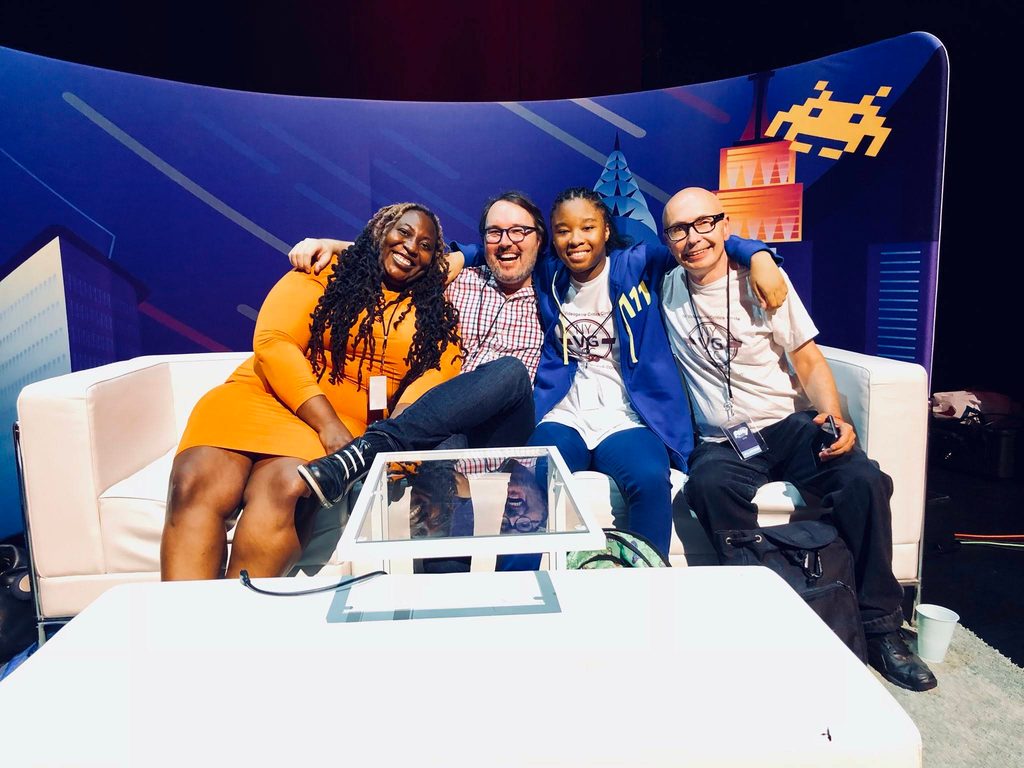 Whenever I reminisce about all the wonderful opportunities the NYVGCC has given me, all the opportunities Harold Goldberg has given me, I think back to the year before I entered high school and joined the group. I originally aspired to be a social therapist and I thought I would excel at the Bronx High School of Medical Science. The funny thing is, a videogame character, the social therapist in Until Dawn, inspired me to pursue that profession when I was younger. Instead, I went to an art school in the heart of a disenfranchised community in the Bronx. Soon, I had one main dream in mind; "I want to inspire people through games, the same as I was inspired."
The New York Videogame Critics Circle officially put me on that path to inspire people through games, changing me from an inexperienced kid with big hopes to a well-prepared college student with years worth of writing, game design and coding practice. I'll be a part of the Circle right through college, but now that I'm an NYU freshman, complete with a lettered jacket, it's time to take my drive even further.
To find out more about the New York Videogame Critics Circle, please visit their website here.