Naughty Dog Blazes the Trail for Accessible Storytelling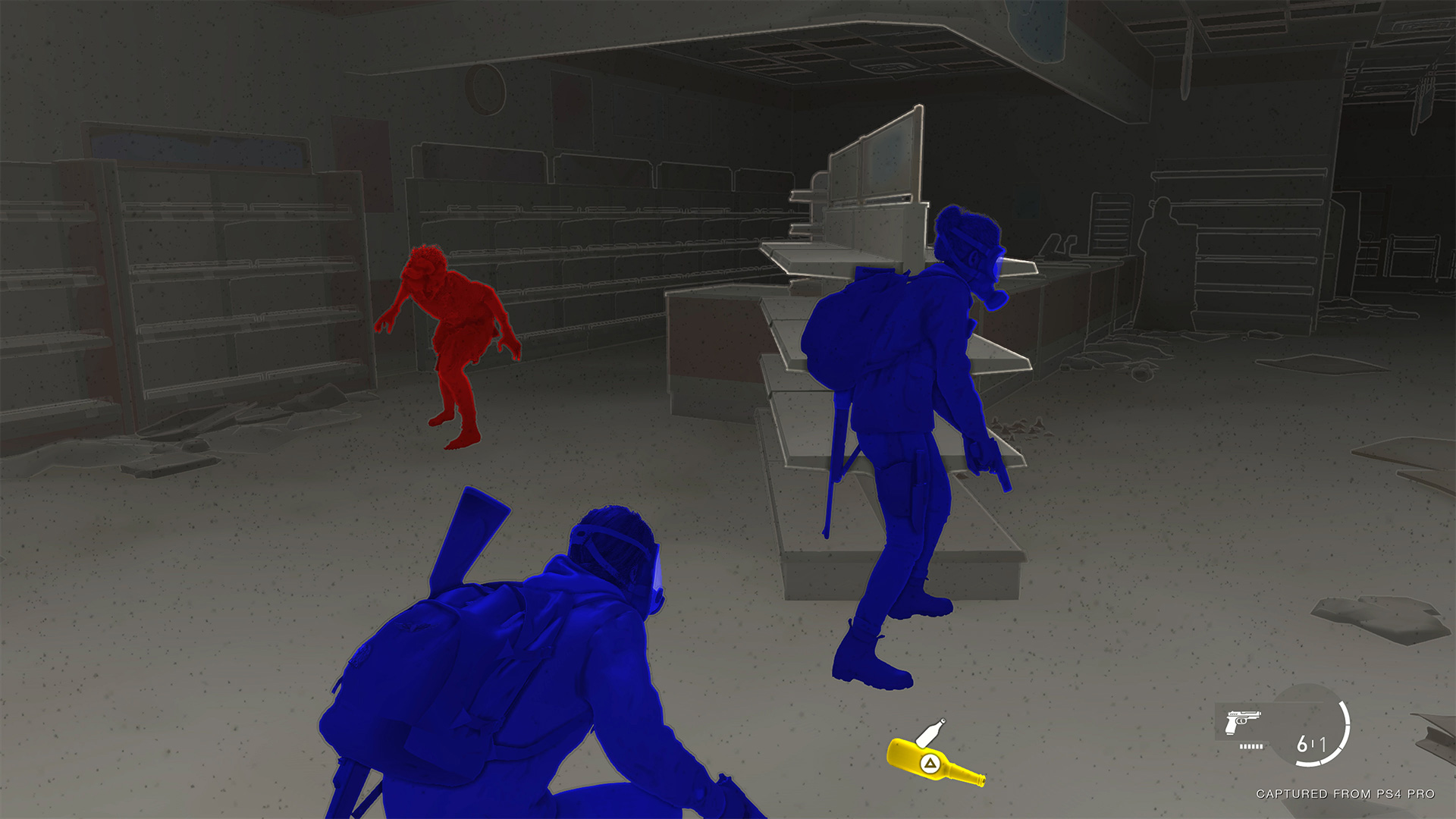 We are so incredibly proud of the advancements that Naughty Dog has made in storytelling and their desire to ensure that as many fans as possible have the opportunity to experience their games. Their teams have worked over the years to better understand the needs of all gamers, including those with disabilities, which culminated in their biggest accomplishment with The Last of Us Part II – the first AAA game that can be played start-to-finish by a visually impaired gamer.
Trailblazing efforts for accessible gaming
During the development of Uncharted 4: A Thief's End, they incorporated some of their first accessibility features. They found that by listening to players with disabilities and making the smallest tweaks to a game mechanic, like being able to play the game with one hand, made a huge difference to their fans and opened the game up to a wider audience of abilities.
Their developers became more and more passionate about how to continue to raise the bar for accessibility in their games and as they began work on The Last of Us Part II, they asked, "How can we push things further?"
The challenge for The Last of Us Part II
Naughty Dog knew they wanted a visually impaired player to be able to finish The Last of Us Part II. This challenge may have seemed like a pipe dream at first, but their designers were determined to make it happen.
"Probably the single most important rule in inclusive design is to start the process as early as possible during development," said Sam Thompson, Manager, Sr. Producer with Sony Interactive Entertainment. "The more time you give the team to prototype, iterate and playtest features not only will the accessibility features be better integrated into the overall design, but it also reveals and inspires the need for countless additional accessibility related as well as general gameplay features that the team didn't realize they needed in order to make everything work together properly."
"Approaching any new project, we challenge ourselves to improve on storytelling, on level design, on programming, on art, on every single department because we know that accessibility really means to a lot of fans," said Emilia Schatz, Co-lead Game Designer with Naughty Dog. "It really excites us and makes us feel great about the company that we work for."
"One of the things that often is very motivating for us is listening to small requests are hearing how these little things that can block an entire game for a person," said Matthew Gallant, Lead Systems Designer at Naughty Dog. "If you can just provide an option or workaround so that barrier won't exist for the player so their gameplay is a seamless experience, that is our design intention and that is what drives us. I also think that when we're designing these accessibility features, it's not even really a niche audience. These conditions and barriers are widespread. They're incredibly common. So many people are gamers and so many people have various needs."
Having accessibility in mind from the pre-production stage allowed Naughty Dog to bring an amazing amount of innovation to the game from the very beginning. Their designers spoke with accessibility experts in the field to find out what it would take to make a third-person action game accessible to someone who is visually impaired, including Brandon Cole an accessibility consultant for The Last of Us Part II. Brandon made them aware of the importance of unique sound cues to help decipher the difference between different attacks or to help locate opponents.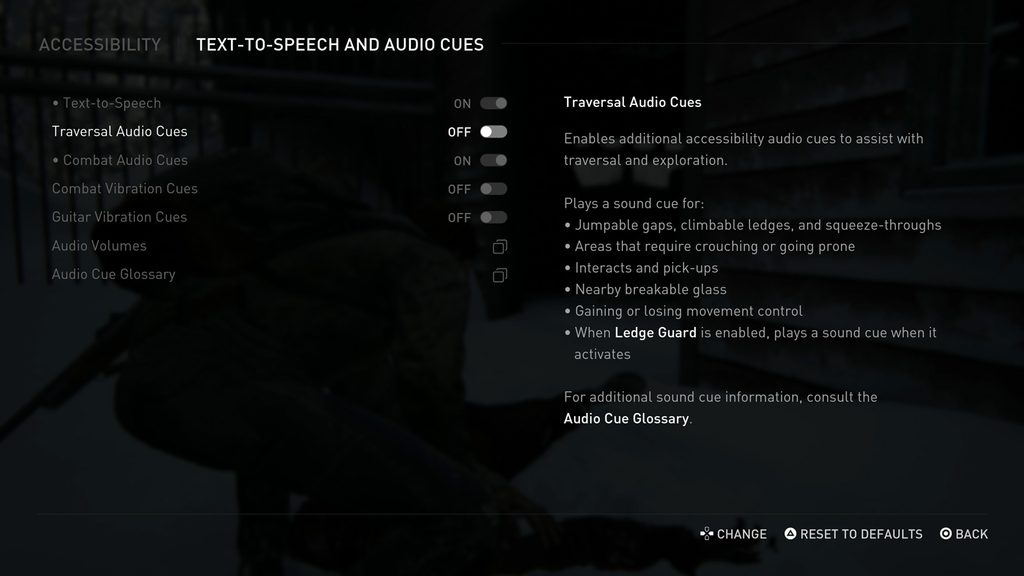 Another accessibility consultant Naughty Dog worked with was Steve Saylor who made quality of life suggestions for the zoom feature, audio narration, high contrast mode, and text size that made it into the game. "From my perspective, accessibility features as a blind player mean the difference between just a game I can't play to potentially my next favorite game," said Saylor. "The Last of Us Part II removed barriers I've always had in games and I can now enjoy the game as it was meant to be played. I got so immersed in it that my disability never got in the way or took me out of it."
In the end, Naughty Dog incorporated more than 60 accessibility settings, including preset options focused on fine-motor and hearing, as well as completely new features that benefit low-vision and blind players.
"Player usage statistics for The Last of Us Part II reveal that 7 of the top 10 most utilized accessibility related options in the game were subtitle related," noted Thompson. "When you consider the ultra high resolutions from today's televisions and monitors, coupled with the average distance most players sit from their televisions is between 8 to 10 feet, it's easy to see how important it is for our products to provide players with the option to increase the size and appearance of subtitles in order to enhance readability. Accessibility options or no longer just for the disabled community, these features improve gaming experiences for everyone."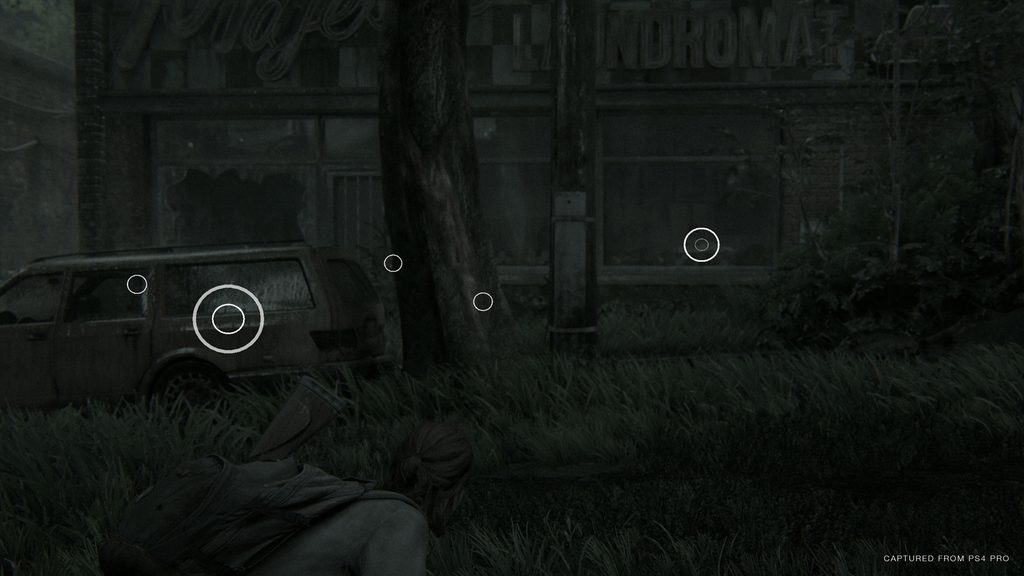 Making accessible gaming an industry standard
We hope that the achievements for The Last of Us Part II inspires the industry to do more to make accessibility a standard in gaming. Accessibility should be top of mind from the start of the production cycle – not just an afterthought. We believe that a rising tide lifts all boats and the industry can learn and benefit from the R&D testing and experimenting that Naughty Dog did for The Last of Us Part II. Our industry should also utilize consultants and experts in different areas of accessibility to build on their work, take it even further, and bring good storytelling to all.
"To other teams who are working on inclusive design, I would encourage them to take and build on what we did and go even further with it," said Gallant. "That is how our industry can benefit. By listening and learning to make gaming for everyone."
Saylor paid Naughty Dog the ultimate compliment when he said, "I hope other developers can rise to the bar that The Last of Us Part II has set for the industry, because an experience like this should be shared by all players."