PlayStation 5 Surpasses 40 Million in Sales
Thank you to the community for the support and for sharing your favorite games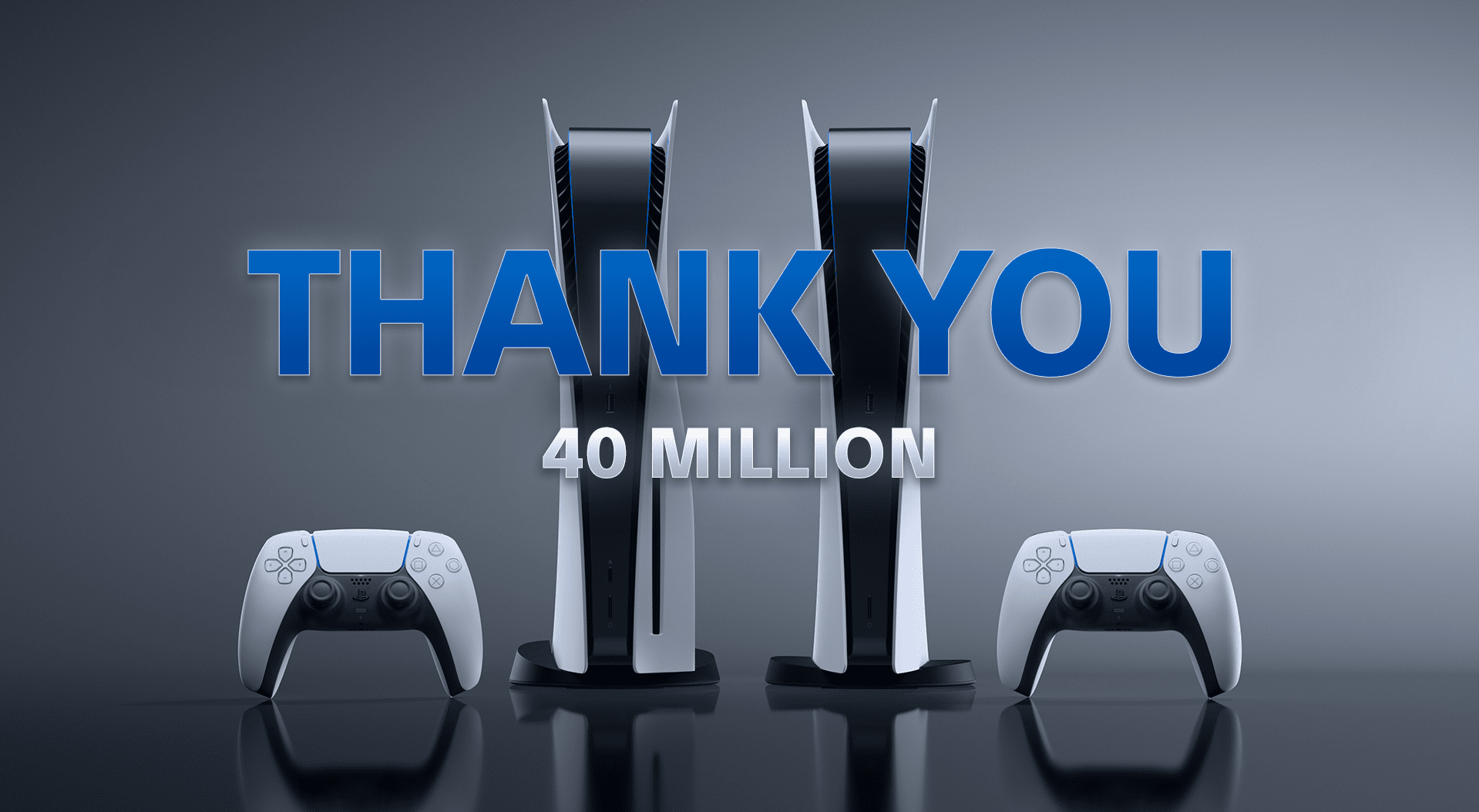 We launched PlayStation 5 in November 2020 and the world was in a strange and different place than when we announced the console in 2019. Despite the unprecedented challenges of COVID, our teams and our partners worked diligently to deliver PS5 on time. We continued to face headwinds with the pandemic, and it took months for supply chains to normalize so we could have the inventory to keep up with demand. For more months than I care to remember, we kept thanking our community for their patience while working through these issues. But now PS5 supply is well-stocked and we are seeing that pent up demand finally being met.
With the support of PlayStation fans, we have reached a milestone of 40 million PS5 consoles sold through* to gamers since launch. Thank you so much to our community of gamers – without you this would have been an impossible task.
PS5 launched with the best catalog of games in our history and the momentum for great content keeps getting stronger. From innovative indie games to AAA blockbusters, there are more than 2,500 PS5 games now available, and it has never been a better time to experience PS5 In the last two months alone, we have seen incredible new games from our partners, including Final Fantasy XVI, Diablo IV, and Street Fighter 6.
Since the launch of PS5, players have been enjoying a selection of great games that illustrate how games are as vast and creative as any other entertainment medium. To that end, here are 40 games that have been voted for by PlayStation players.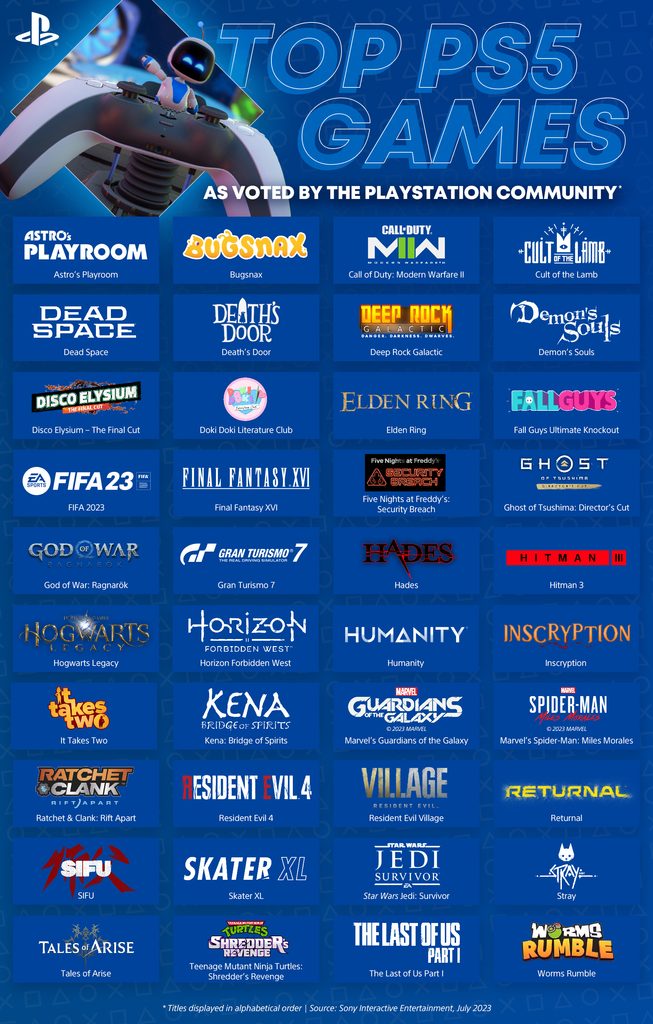 A great addition to the PS5 generation has been our array of accessories. Over the past two and a half years we have unveiled new ways gamers can customize the experience and bring exciting colors into their homes. We developed a range of colors for the DualSense wireless controller and PS5 console covers. These accessories have proven really popular as players want their PS5 to reflect their taste.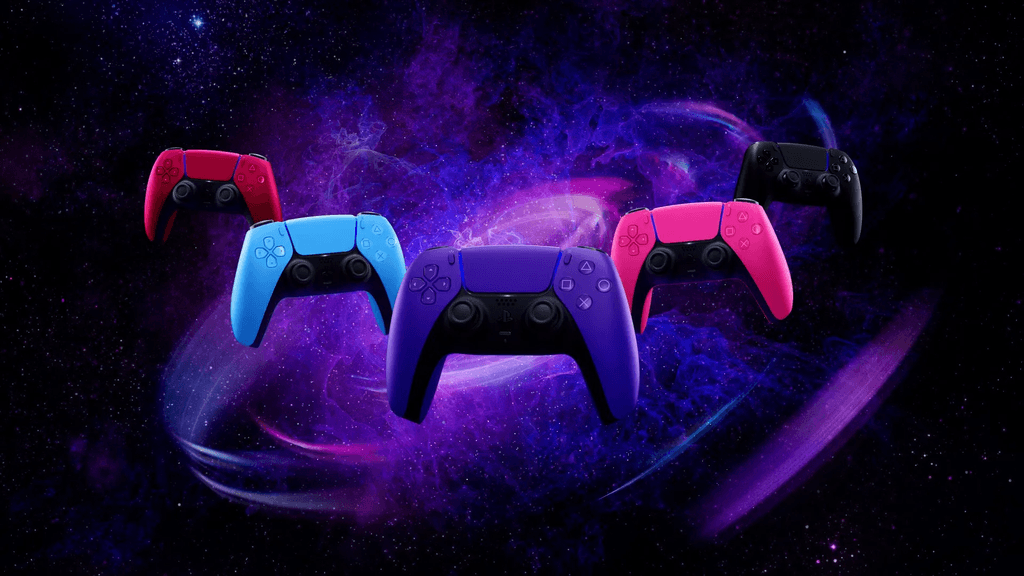 We developed PS5 with our community at the forefront of our thinking, which led us to deliver innovations like the adaptive triggers and haptic feedback in the DualSense controller, as well as PlayStation VR2. PlayStation Studios and our third-party partners have jumped in to take advantage of these capabilities and expand their creative toolkit to deliver a generational leap in the experiences they bring to gamers.
Thank you again for your continued support of PlayStation.
*As of the week ending July 16, 2023