PlayStation Community supports reforestation projects by building Aloy's Forests around the world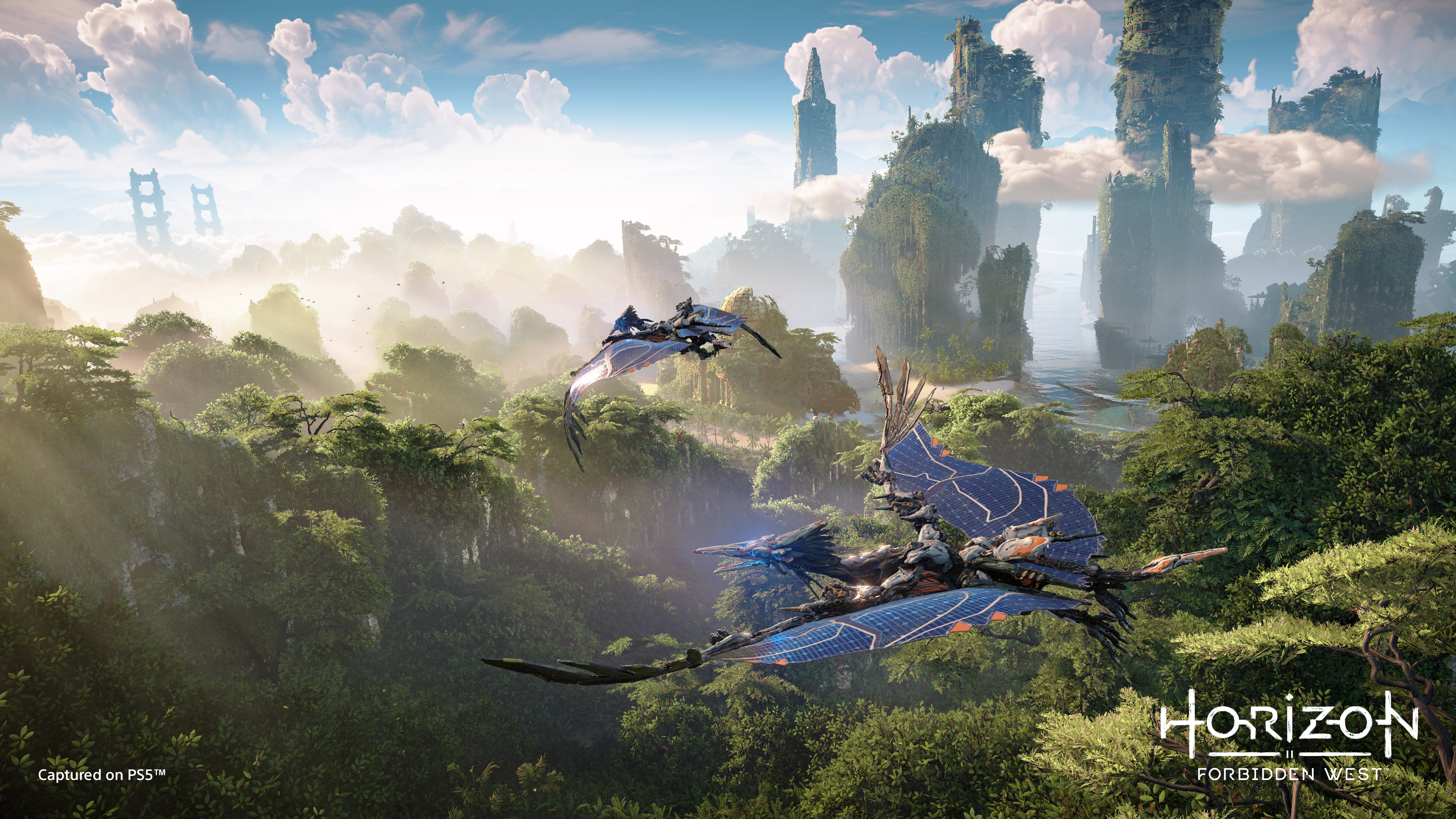 In Horizon Forbidden West, Aloy's quest to restore order and balance to her world is a reminder about the importance of preserving nature and biodiversity on planet Earth in the years and decades to come. An inspiration to drive change.
Together with our PlayStation community and selected partners, Guerrilla and Sony Interactive Entertainment (SIE) are building Aloy's Forests by supporting reforestation projects in local communities around the world. The program is supported by Play4Forests, an UN Environment Programme and UN-REDD initiative as part of the Playing for the Planet Alliance.
Our Projects and Partners – How We Build a Global Aloy's Forest
The storyline of Horizon Forbidden West reminds us of the importance of nature, biodiversity and climate change – significant challenges that the world, and all of us are facing. For the launch of Horizon Forbidden West, we are proud to include our PlayStation community to drive action and collaborate with some incredible partners who are helping to restore our world for generations to come.
Arbor Day Foundation (United States)
Together with the Arbor Day Foundation, we will plant a tree for every player who successfully achieves the "Reached the Daunt" trophy in Horizon Forbidden West, up to a maximum of 288,000 trees. Through this initiative, SIE will help to complete three major reforestation projects in forests of need across areas in California, Florida, and Wisconsin. Click here to learn more.
The Eden Project (United Kingdom)
Drawing on the immense beauty of the natural world portrayed in Horizon Forbidden West, the partnership with the Eden Project will see the creation of a 12-acre wildflower habitat in Morecambe, Lancashire, that will be sown in March 2022. This new habitat will be developed to support local wildlife, aid biodiversity, and connect the local community to the natural world.
Forest and Bird (New Zealand)
Flox, street stencil artist from New Zealand, has leant her creative expertise to launch Horizon Forbidden West via a highly-visible campaign that takes over urban locations across Auckland. Through the use of native plants and eye-catching art work, the team is encouraging social engagement by planting a tree for every social share of the outdoor activity. The tree planting is part of a partnership with Forest and Bird that aims to plant up to 1,000 trees to help restore the country's native forests and wildlife.
MyTree (France)
In Partnership with MyTree we will plant a tree for every five "Reached the Daunt" trophies achieved in Horizon Forbidden West by players who have opted-in for the activation, limited to a certain amount. This will support reforestation of local areas in France, planting up to 10,000 trees. Click here to learn more.
Stiftung "Wir helfen dem Wald" (Bavaria division, Germany)
Together with Stiftung "Wir helfen dem Wald" (SWD) we will plant a tree for every trophy shared via #AloysWald on Twitter, limited to a maximum of 5,000 trees. The activation will help the planting of a research forest initiated by SDW in Bavaria.
WWF-Canada (Canada)
We are helping support WWF-Canada's coastal habitat restoration in British Columbia; in particular their work to rehabilitate seagrass, a vital food and shelter resource for many aquatic species. Restoring seagrass also helps to absorb carbon dioxide. Starting February 18, 2022, CAD$1 from each copy of Horizon Forbidden West sold in Canada will be donated to WWF-Canada's coastal restoration work, up to CAD $100,000. Click here to learn more.
Your Actions Count – How You Can Help
Our forests globally are at great risk. That's why the UN Environment Programme (UNEP) and UN-REDD have launched 'The Play4Forests' (P4F) campaign, an initiative for the gaming community which aims to raise awareness about the importance of forests for our health and climate. It is aimed to stir world leaders to take decisive action on forest protection and restoration. A joint effort by the video gaming industry and UNEP, P4F asks gamers to support the cause by signing the petition which UNEP will present to world leaders at the next climate summit.
Play Your Part. Protect our Forests. Sign the Play4Forest petition.
Our Commitment – How We Drive Change
Sony Interactive Entertainment is committed to preserve the planet for generations to come. Driven by Sony Group's global environmental Road to Zero plan, we strive to realize a sustainable society by achieving a zero environmental footprint throughout the life cycle of our products and business activities by the year 2050. One important part of our work is also to share information transparently with our players. Please visit our PlayStation and the Environment webpage to learn more about our impact and how players can help.
To further address the carbon impact, SIE has purchased carbon offsets from and certified by the Gold Standard organization equivalent to average emissions arising from around 10 million hours of gameplay on PlayStation consoles.
We hope our commitment and actions encourage others to join us on the fight against climate change. Stay tuned for more.
Article was updated on 02/28/2022