Pre-Holiday Advice from a Parent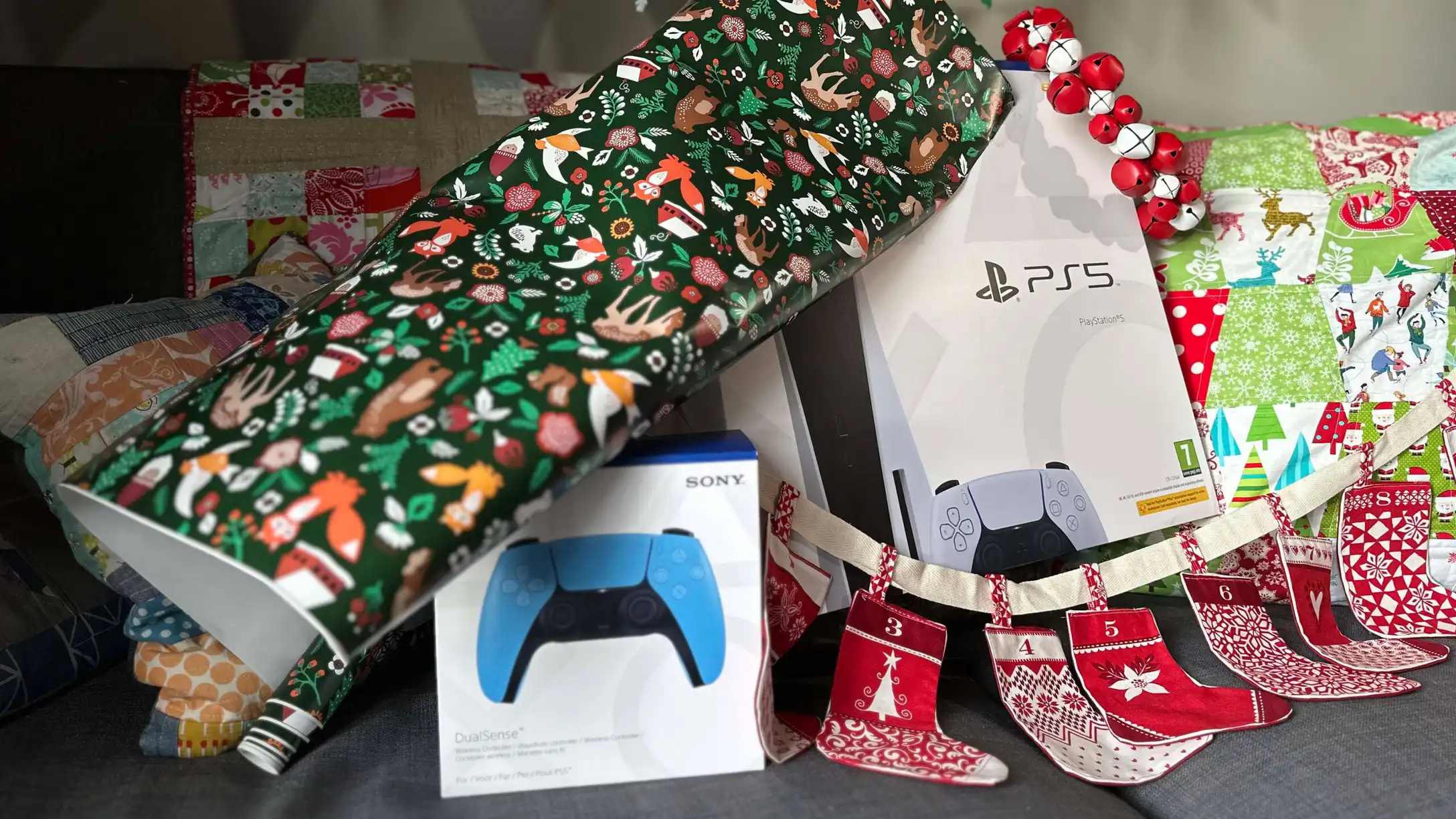 It's the time of year when families get excited about gift-giving. The only thing that beats a child's expectation of a big box under the tree, is how much fun it is to be the parent who puts it there.
During the excitement, it's easy to forget to get things set up before you wrap that big present. I remember when my children were younger and I needed to assemble a bike for my daughter's Christmas presents. I'd put it off for days, but setting aside an evening was actually much easier than I had imagined. The thought of getting your game console set up can be similar but is just as important so your child can jump on it and have fun safely as soon as it's unwrapped.
With that in mind and my experience as a father and life-long gamer, I'd like to share some important things you might want to do before you wrap your PlayStation 5 and get it ready to gift this holiday season. Trust me, it's worth setting aside an evening when the kids are in bed to do this, so that everything is updated and accounts are ready for them to play when they open it.
Let me show you how I prepare a PlayStation 5 console as a gift for the holiday season:
First Things First: Getting Online
Let's start at the beginning: After carefully opening the packaging and sliding out the console, controller, and cables, you can plug everything in and work through the process of connecting to your home internet.
This ensures you don't need to do this when it's opened, and also starts the process of updating the PlayStation 5 system to the latest version so you can play online and access other services. My advice: Do this ahead of Christmas day as system updates may take longer because everyone else is hitting the download servers.
If you need further assistance, you can check out the helpful 'getting started instructions' on PlayStation.com
The next thing to do is to connect your PlayStation 5 user to your PlayStation account. This will allow you to go online, make purchases and interact with other users. My advice here to make it even easier: You can download the PlayStation app to make it easier to log on using the touchscreen interface.
If you are setting up a new account, make sure you use an email address that you check regularly as this ensures you read updates and communication about purchases in a timely fashion.
Did you know that you can also set some system-wide restrictions to limit who can make new accounts and the default age limits for any new accounts you make? And of course ensure you set up a passcode on your Family Manager account to ensure it is secure from others making changes.
Next Up: Set Up Child Users
You are now ready to set up accounts for each child in your family who will be using the PlayStation 5 console. This is a great feature for any parents or guardians as this not only enables you to tailor access and limits for each child but keeps their saves and purchases separate to avoid confusion (or a younger brother accidentally using an old sibling's precious save file).
It enables you to set up some really useful aspects of how they play. For older children you might want to do this with them, to agree on what you both think is healthy so the settings are something they embrace rather than resist. I always encourage having a conversation with your children, so you can learn from them what they want to get out of their gaming experience and at the same time set parameters for your household. Together as a family, we usually look at:
Limiting games by age rating
Limiting playtime
Limiting spending and allot pocket money
Another tip that a lot of parents find helpful: Use gift cards as a tool for pocket money allowance. For example, PlayStation Store gift cards are great gifts that the wider family can give a child when getting a new console – or even throughout the rest of the year for other occasions. The physical cards are a good fit for Christmas stockings if you still need to fill some. They are also a useful way to add funds to your child's account without enabling other means of spending. If this is something you plan to do, protect yourself from fraud by purchasing them only from authorized retailers.
One Final Step: Download Games
Well done so far, you are nearly done! Now that you have everything set up, you are ready to enter any game codes or digital purchases you have. This ensures the games are downloaded and ready to play when the gift is opened.
Along with any digital games, if you have games on disc it's a good idea to put those into the PlayStation 5 as well. Some of these will install data to the system which can take a little time. But also, there are sometimes updates and patches that these games also need to download and apply before you can play online.
If you are looking for more games to add to your collection, the Family Gaming Database offers a great way to search for age-appropriate games on PlayStation 5. PlayStation Plus also offers some really great games for children for a monthly subscription.
One final piece of advice before you wrap everything up: Don't forget to plug in any controllers you have as well. These sometimes need an update to be applied which although small can be important to get the most out of the games you are playing.
And that's it! I always love sharing this advice with other parents and guardians to help families get all set up for the excitement of giving a PlayStation 5 during the holidays.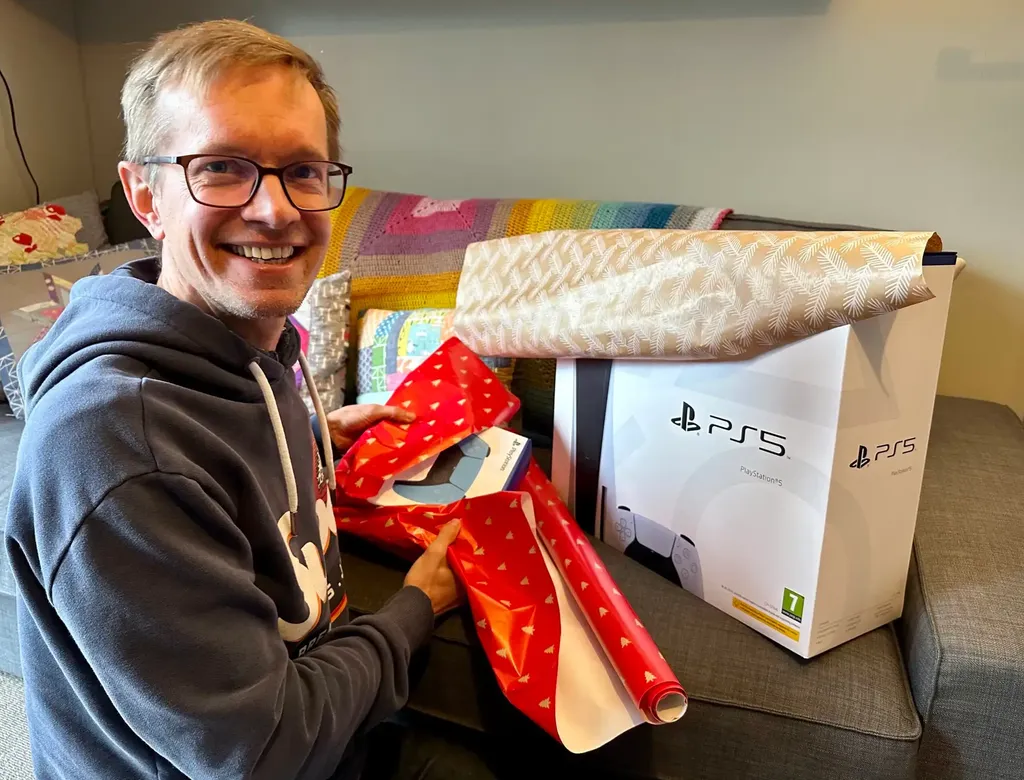 Quick Tips for Creating Child Accounts
Have a credit card ready. In some regions, PlayStation uses a credit card transaction to verify the identity of the parent/guardian creating the child account. Upon completion, these funds are immediately returned to the player's wallet.
Have a separate email address for each child account. This will be their Sign-in ID and unique to their account (your child can choose to create their own Online ID later). It should be an account you can access and check regularly for notifications.
Online play is joyful, but keep it safe. Decide what age ratings, spending, time limits, privacy, and communications settings are right for each account.