Safer Internet Day 2023: Our Approach to Create a Welcoming Environment for All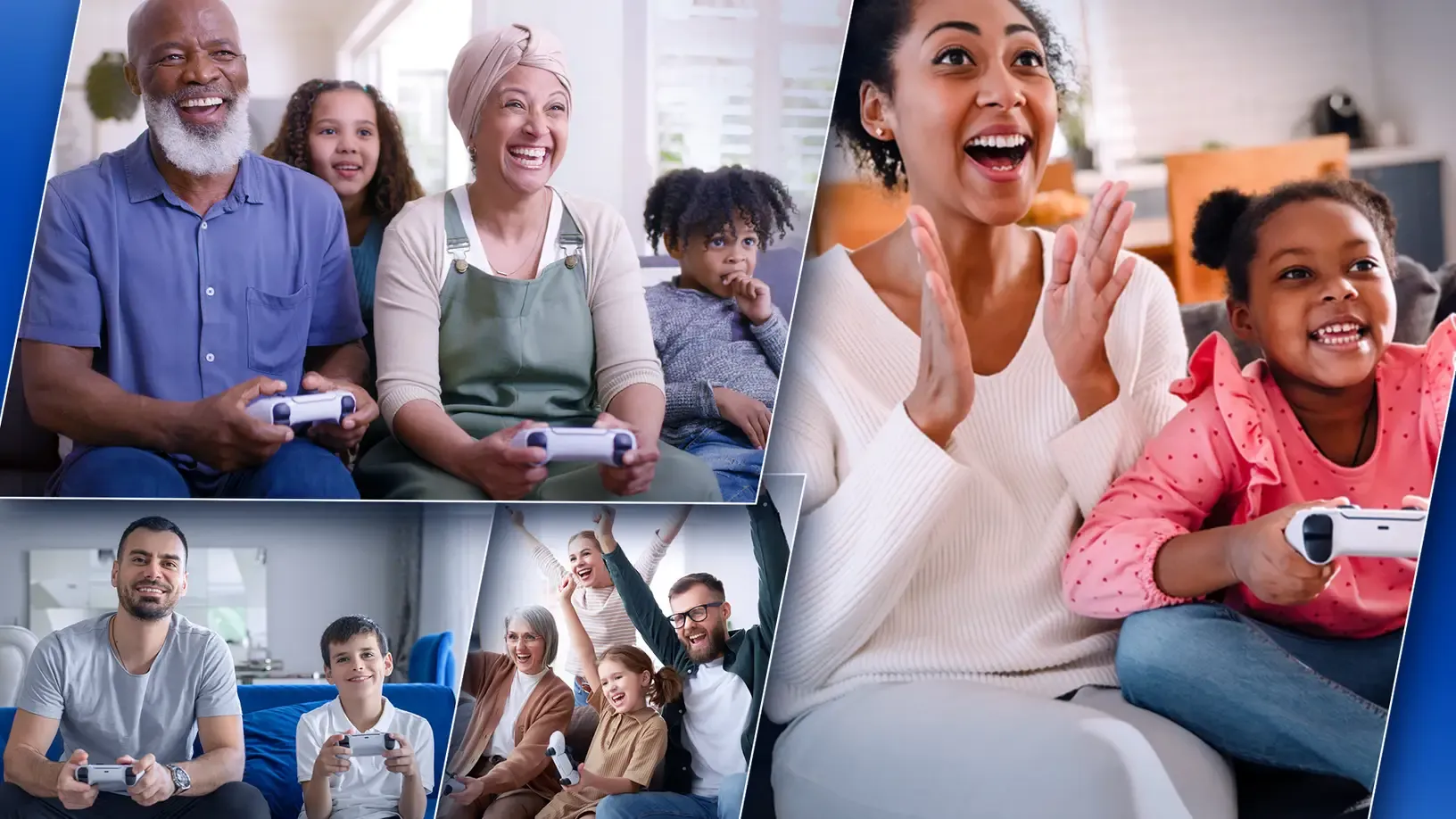 Playing video games online is a gateway to access an incredible world of entertainment, interact with a diverse community that has different interests and abilities, and build connections through the shared joy of play. At Sony Interactive Entertainment (SIE), it's one of our key priorities to set up a safe environment for our community as we want to ensure that all players have a positive online gaming experience on PlayStation Network (PSN).
Our safety approach consists of three pillars, each of them built on innovative technology solutions as well as the insights of our global community and their needs. Ahead of the 20th annual Safer Internet Day, I'd like to share more about our approach and some of the efforts on how we keep our products and services safe and welcoming, including some guidance for our global community of players.
Control – Technology solutions to empower players
We want our players to be in control of their experiences: from managing your account details or personal information to your interactions with others. However you choose to play, we are here to support you. Our teams have created a variety of features that allow players to customize their experience that works best for them. Take a look at PlayStation's Online Safety, Account Security, and Privacy site to learn more about the options and tools available to you.
One of the key priorities for us is to keep our youngest and most vulnerable players protected on PlayStation Network. This means providing the right tools and information to parents and guardians as they navigate their children's gaming experience. PlayStation's Parental Control tools allow parents to customize their children's settings on PSN, so they can only see, play and interact with things that are age appropriate and aligned to their family rules. As a family manager of child accounts, you can choose to set personalized privacy settings for each of your children depending on their age and interests. You can also select which settings you want to allow your child to change. Anytime there is a change made to the child account privacy or pre-selected parental control settings, the family manager receives a notification. This provides parents and guardians with better control and visibility of their children's activities.
If you are a parent or guardian, I recommend checking out the interactive PlayStation Safety Quiz in partnership with Internet Matters to learn how to make the most of the PlayStation Safety settings. It's fun and informative, and designed for parents and their children to take together!
Another piece of advice on how to take control of your online experience regardless of age: When it comes to interacting with each other, we not only want to help ensure that all players have joyful interactions but that everyone feels in control of their experiences. You don't have to interact with someone that makes you feel uncomfortable. Players should feel encouraged to use features such as the 'blocking', 'muting', and 'reporting' functions.
Shield – Tools and innovations to prevent disruptive interactions
At SIE, we have implemented several mechanisms to shield our players from behavior that might disrupt their gaming experience.
Did you know that any reports made on PSN are reviewed by our trained human moderator team, which supports players in all languages 24/7/365 where PlayStation Network services are available? When our moderation team receives a report, they carefully review it and then decide on next steps, which may include corrective action ranging from written warnings to console suspensions to protect players when gaming online. We communicate the decision to those involved and, in several regions, are offering an appeal process for permanent suspensions in case our moderation team has made a mistake.
We have implemented global profanity and hate-speech filters in multiple languages across social and account experiences on PlayStation Network which are continuously reviewed and maintained. These filters detect word padding and other common tricks used to evade filters. The technology works in real time to limit language prohibited by the PlayStation Network Terms of Service and User Agreement from appearing in places where others may see it on the network. The tool can also be managed by our moderators to allow them to react in real time by adding new words and variations to the ​filter, as necessary. We also use URL filtering tools to aid the blocking of known harmful links.
Enforce – Providing guidelines to create a welcoming and safe environment
As a community, only when we work together can we create the 'best place to play' for everyone on PlayStation Network. That's why we enforce a series of guidelines and policies set up by SIE which all of our players agreed to when joining PSN.
This includes the PlayStation Network Code of Conduct, the PlayStation Network Terms of Service and User Agreement and the PlayStation Network Policy Against Hate Speech. These policies are supporting our fundamental belief that gaming is for everyone. No matter if you're new or have been playing on PlayStation Network for a long time, these rules apply to everyone. We encourage players to review our policies frequently as they explain what is and isn't acceptable behavior to cultivate an environment that allows everyone to enjoy their gaming experiences to the fullest.
At SIE, we believe that technology and gaming can have a positive impact. While Safer Internet Day is celebrated only once a year, it offers us a meaningful opportunity to raise awareness of how everyone has a role to play in creating and maintaining a better online world.
I hope that the insights shared in this blog empower parents, caregivers, and players to use the tools and resources available to navigate their playtime on PlayStation Network. Don't forget, you're part of a global community where playing online and your actions can influence the experience of others. There is more work ahead of us, but we at SIE are committed to continuing our efforts to provide a welcoming and joyful gaming experience to all. Visit Sonyinteractive.com to learn more about SIE's efforts.