SIE Celebrates Earth Day 2023
An update on our commitments to Sony Group's Road to Zero plan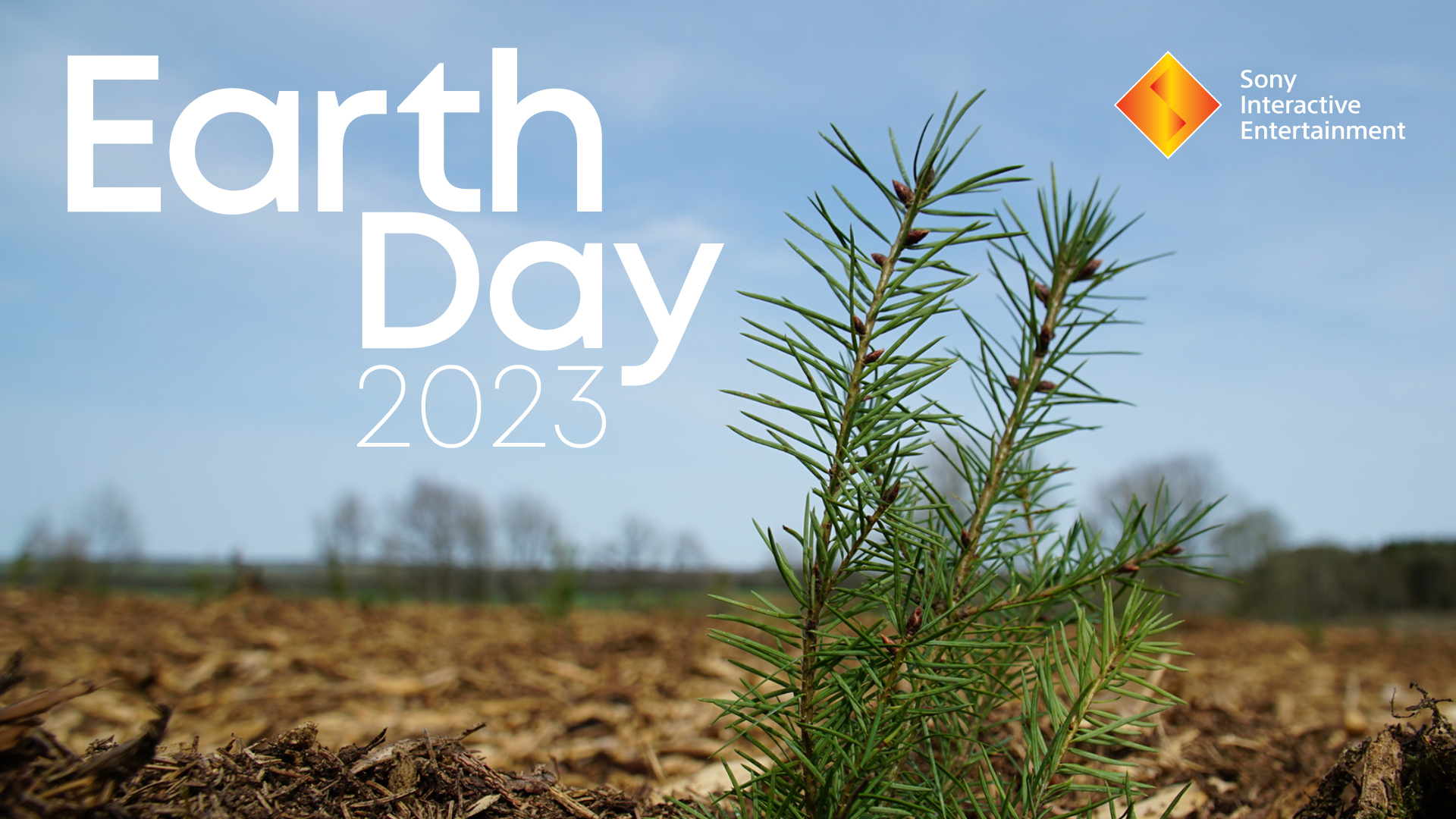 Ahead of Earth Day, held on April 22, we would like to reflect on our progress in addressing Sony Interactive Entertainment's (SIE) environmental impact. SIE is committed to Sony Group's Road to Zero plan, which sets targets across four key perspectives; climate change, conserving resources, controlling chemical substances, and promoting biodiversity. Here are some of our key initiatives over the last 12 months:
SIE continues to contribute to the United Nations Playing for the Planet alliance. In 2022 we sent a PlayStation system notification to over 30 million gamers to support the UN Play4Forests campaign on World Environment Day. Around 270 games were created by Dreams players on the theme of sustainable farming as part of the 2022 Green Game Jam. We initiated a two year study with the University of Oxford to understand how gaming can inform and educate on environmental themes. SIE is now interim advisory committee member for the Playing for the Planet alliance.
We partnered with environmental organizations on reforestation and restoration projects globally. Over 600,000 trees were planted as part of our Horizon Forbidden West launch and Dreams Green Game Jam activities, as well as our commitment to the United Nations' Playing for the Planet alliance to raise awareness towards the importance of biodiversity. In 2022, Playing for the Planet efforts planted 2.5 million trees, significantly exceeding the alliance's 1 million trees target.
"Trees play an essential role in supporting optimal levels of biological diversity, providing habitat and other ecological services to a huge variety of interconnected plant and animal species. By taking steps to support and restore forest ecosystems in areas of need, the Arbor Day Foundation and our members, supporters, and corporate partners like Sony Interactive Entertainment are doing our part in the fight to maintain a biodiverse and resilient planet for all." The Arbor Day Foundation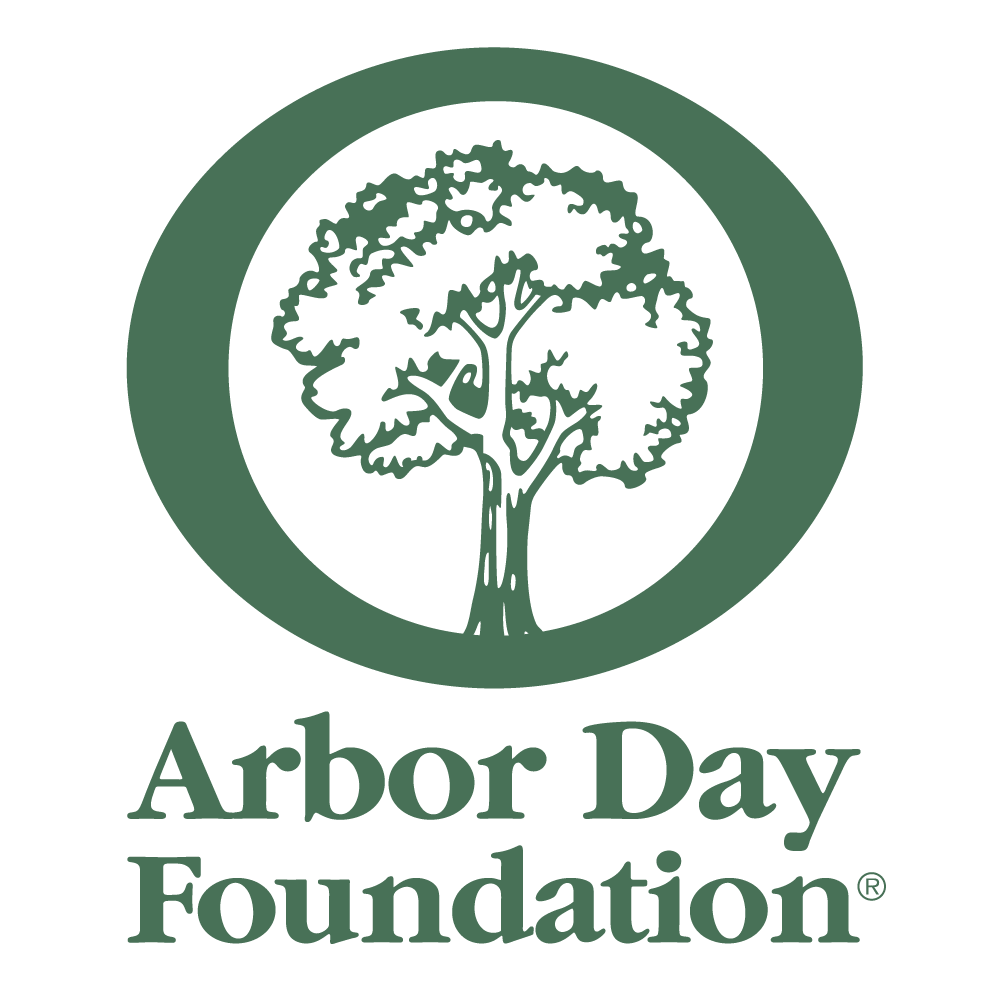 SIE also supported ecological restoration projects such as planting wildflower meadows and coastal seagrass. We will be providing updates and images of our current restoration projects soon.
Using recycled content in our PlayStation products. The use of recycled plastics in electronic products remains a challenging and complex issue that SIE is committed to addressing. We successfully trialed the use of recycled Polypropylene (PP) plastics in PS5 stands at one of our factories in FY22. Over 2 million stands were produced using a minimum of 24% post-consumer recycled PP1, sourced from washing machines and refrigerators. We continue to investigate where recycled plastics can be used in our products in future. For instance, our game cases used worldwide in FY22 included an average of 14% recycled PP from post-industrial waste.
Reducing plastic in our packaging. We continue to make progress towards our targets to eliminate plastic packaging from newly designed small products, and decrease the amount of plastic packaging used for other products by 10%. The PS VR2 headset uses 98% fibre-based packaging and cushioning materials, compared to 96% for PS VR2. This year, we will also be replacing the plastic hanger tabs in select PS5 peripherals worldwide with a fibre-based solution.
Developing our products with better power management in mind. The PS VR2 has improved power management compared to its predecessor. By default, the PS VR2 display turns off immediately when not worn. In addition, the headset automatically shuts off after 30 minutes if it isn't being worn and you exit the game.
Supporting data centers to transition to renewable electricity. We continue to work with the data centers that house our game streaming servers to ensure their facilities meet the latest efficiency benchmarks, while encouraging them to transition to renewable electricity consumption wherever possible. In 2022, 83% of the electricity used for streaming PlayStation games came from renewable and low carbon sources3. In addition to that, we purchased offsets from the Gold Standard equivalent to carbon emissions calculated from the remaining 17%4. In addition, our major HQ office sites in the US, UK, and Japan used 100% renewable energy in 2022.
Environmental volunteer days were hosted across the company. We partnered with organizations including Shepreth Wildlife Park, Vintners Valley, National Trust, The Friends of Tower Hamlets in the UK, as well as the Surfrider Foundation in the US. Our employees participated in various activities, including general maintenance and various clean-up initiatives, to help support the operation of these nature reserves, wildlife conservations, and ocean protection organizations. Our employees in Hong Kong & Singapore also participated in beach clean-up activities and river clean-up activities in Taiwan.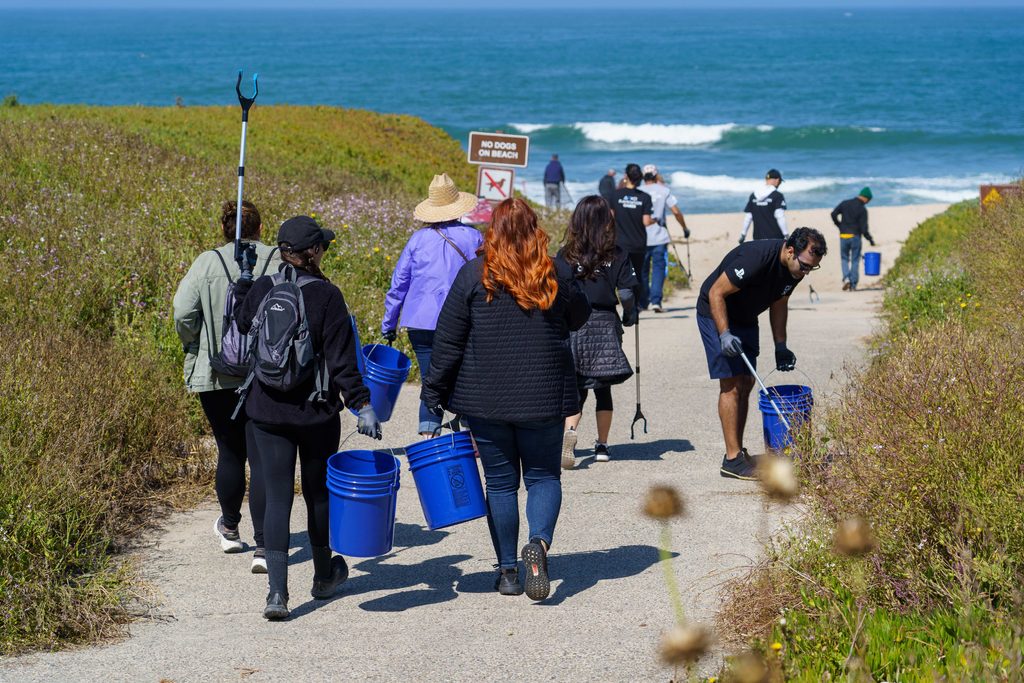 Product energy efficiency. Energy used by consoles in the home constitutes SIE's largest source of carbon emissions. We estimate that in total, the energy used by PS4 and PS5 consoles globally was 5.1 Terawatt-hours (TWh) in 20225, while the estimated total carbon equivalent emissions arising from console electricity use were 1.7 million metric tons CO2e (MtCO2e) for this period6. Console sales are cyclical as new generations are launched7. Breaking this down further to compare carbon emissions between generations, we estimate that the carbon emissions from the use of PS5 consoles within 2022 was 0.9 MtCO2e. This compares to 1.3 MtCO2e for PS4 consoles within 2015, when considering the same period of time since each generation launched.
Differences in usage, more energy efficient technology used in PS5 (including efficient chipsets, power supplies, and low power Rest modes) as well as the reduction in the carbon intensity of global electricity supply are some of the factors contributing to the relative decrease in carbon emissions.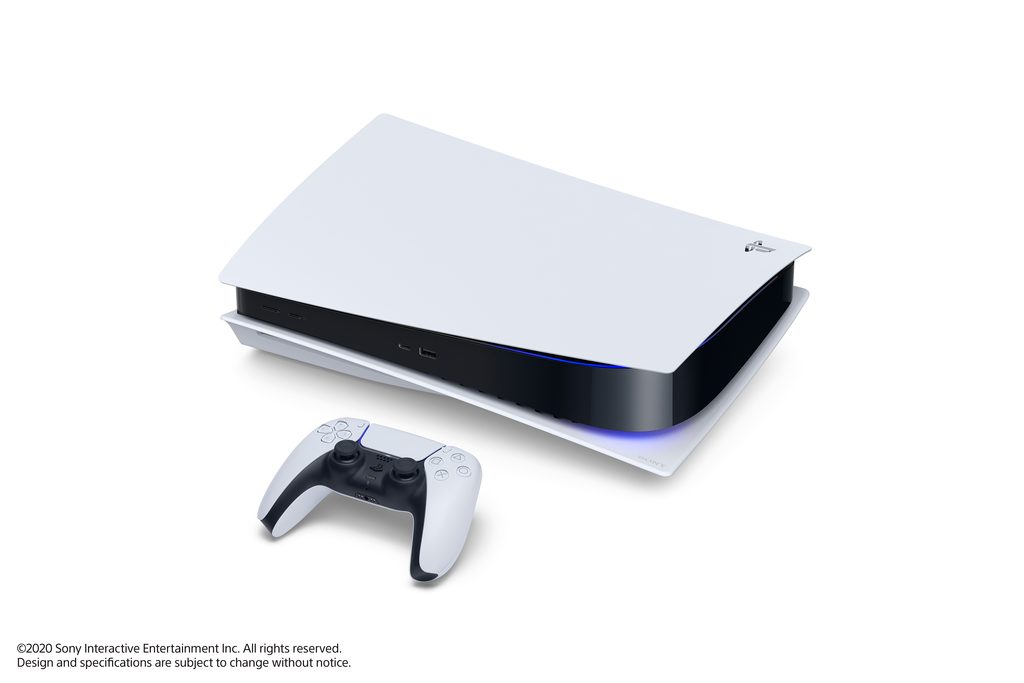 We estimate that avoided energy use for PS48 and PS59 is around 56 TWh and 3 TWh respectively from energy efficiency improvements we've made to date. Sony's estimated target is to reduce energy use of products by 5% by FY2025 compared to FY2018 and, in the longer term, to achieve net-zero carbon emissions by 204010 (Science Based Targets initiative). We continue to investigate opportunities for improving console energy efficiency, and will continue to share our progress. For further information see PlayStation and the Environment.
Our mission is to forge a path to address our specific environmental and social impacts; to turn our intentions into action; and to do the right things and do them well. Ensuring more sustainable development involves addressing our own impacts as well as using our technology to inspire change. There is certainly much more work to do, and we will continue to share our progress.
This equates to approximately 3% of the total PP used for PS5 stands (that were sold globally in FY22), which is sourced from post-consumer recycled PP
Estimated using data applicable to products sold in Europe
This approach to calculating emissions is based on guidance from the Greenhouse Gas Protocol Corporate Standard
Offsets from the Gold Standard for 2022 equal to 5,383 tCO2e
Calculated using Typical Energy Consumption methodology. 2.2 TWh for PS4 consoles and 2.9 TWh for PS5 consoles in total for 2022. TWh stands for 'terawatt hours'; one terawatt hour is equal to one billion kilowatt hours. For information on the power consumption of our consoles see LINK and energy use of our consoles per unit see LINK.
0.72 MtCO2e for PS4 consoles and 0.94 MtCO2e for PS5 consoles in total for 2022. MtCO2e stands for 'megatonnes carbon dioxide equivalent emissions'; not to be confused as notation for one 'metric ton', one megatonne (Mt) is equal to one million tonnes or one million metric tons. This estimate represents the carbon impact from the use of consoles only and does not account for our entire organizational carbon footprint. For example, this estimate does not include manufacturing, logistics, operations, networks, data centers, other SIE products etc. We aim to communicate our full organizational carbon footprint in more detail later this year.
See VGChartz.com for comparison of console hardware sales year on year: https://www.vgchartz.com/tools/hw_yoy.php
Estimated avoided energy use for PS4 from console launch November 2013 to end of March 2023. Around 7.8 TWh of this is due to compliance with standby and networked standby requirements within the European Union standby directive (EC 1275/2008 as amended by EU 801/2013) within EU countries.
Estimated avoided energy use for PS5 from console launch November 2020 to end of March 2023.
Sony Group Corporation commits to reach net-zero greenhouse gas emissions across the value chain by FY2040 from a FY2018 base year. Near-Term Targets Sony Group Corporation commits to reduce absolute scope 1 and 2 GHG emissions 72% by FY2035 from a FY2018 base year. Sony Group Corporation commits to reduce absolute scope 3 GHG emissions covering use of sold products 45% over the same target period. Sony Group Corporation also commits that 10% of its suppliers by emissions covering purchased goods and services, will have science-based targets by FY2025. Long-Term Targets Sony Group Corporation commits to reduce absolute scope 1, 2, and 3 GHG emissions 90% by FY2040 from a FY2018 base year. https://sciencebasedtargets.org/companies-taking-action#dashboard