SIE's commitment to inclusion and belonging for our workforce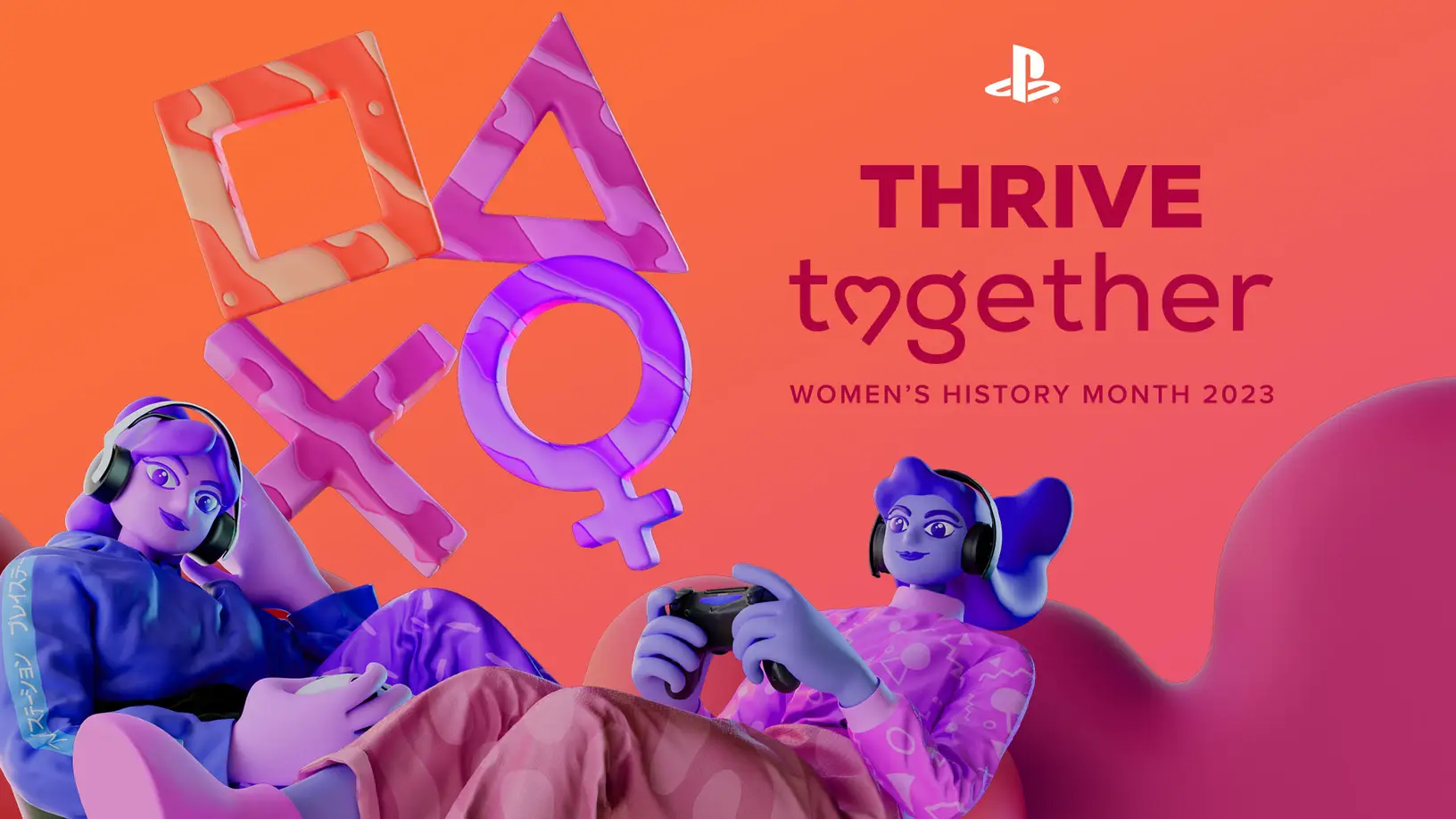 Sharing an update on our commitment to support women in gaming
At Sony Interactive Entertainment (SIE), thousands of women bring the joy of play to our global community every day. They are our storytellers, our innovators, our leaders and every role in between. Women at SIE are a vital part of who we are and what we do. Their contributions to our daily operations and diverse set of experiences help us deliver immersive new experiences that drive our business and the entire gaming industry forward.
Last year, we shared our gender data to hold ourselves accountable, be a force for change, and hopefully inspire others to do the same as we strive to create a world where everyone belongs. In honor of Women's History Month this year, I'd like to share an update on our commitment to support women in gaming and our progress over the last 12 months.
Our workforce at SIE
The commitment to have a diverse workforce and improve equity remains core to our business and our corporate values, especially as we look at women and other underrepresented groups working at SIE.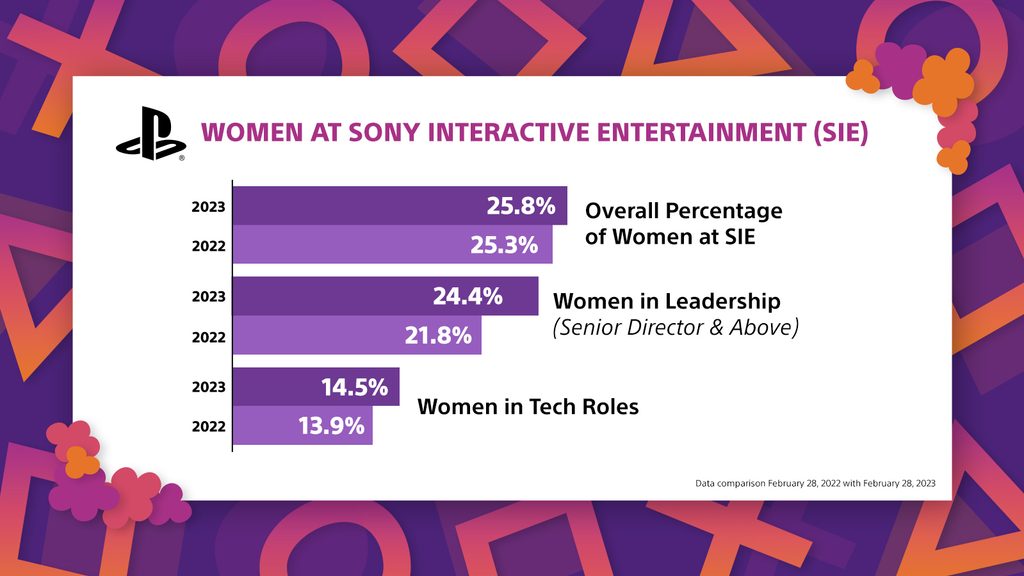 We believe that the gender diversity progress we achieved is a good step in the right direction. Our team will stay committed to its diverse sourcing and recruiting efforts in Talent Acquisition which we outlined as one of our key focus areas last year. We're especially encouraged to see the 1.3% increase in women in senior leadership roles. The focus on supporting future women leaders in the organization through examples such as mentoring programs, women leadership development programs, sponsorship programs, and internal VP+ Women Leadership Forum will remain a priority at SIE. 
There are also lots of exciting things happening within SIE: Our Employee Networks (eNets) are a continuous force which help us foster a culture of inclusion and belonging at SIE. To celebrate Women's History Month 2023, our global Women@PlayStation eNet has planned several virtual and in-person activities that build upon this year's internal theme #ThriveTogether. For example, together with our larger Sony sister companies, we co-hosted an executive panel with women in leadership positions across the organization to speak about gender equality in the workplace and beyond.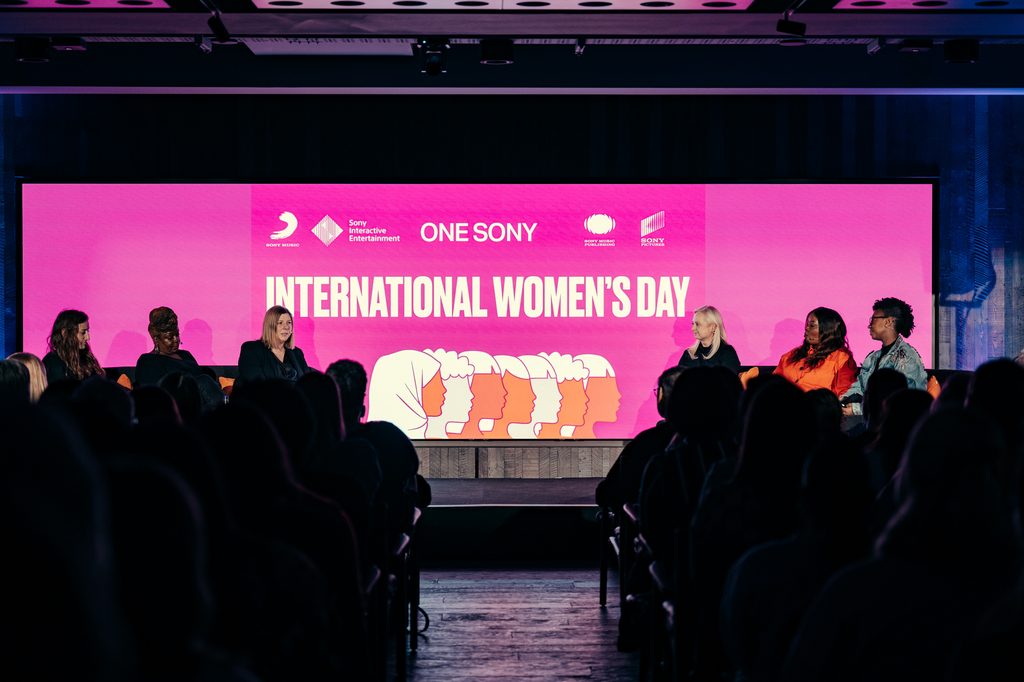 What's Next
We know that there is still a lot of work ahead of us and keeping our recently refreshed Company Value of acting as 'One' front of mind, we are committed to furthering equality at SIE. While our corporate numbers show positive progress and remain consistent with our industry, we know there is more progress to be made and more work to do. That's why we have developed longterm Global Gender Goals with the aspiration to achieve them by the end of March 2026. These goals include achieving a total headcount of 26.5% women and 26.5% women representation in leadership positions (Senior Directors and above).
While we would love to see our target workforce more closely reflect our consumer base of close to 48% of gamers across all ages who self-identify as women, many factors continue to influence workforce data. For example, the availability of women talent is still limited in the gaming and technology sectors. That's why our work and partners' support for the next generation of talent and creation of new talent pipelines is crucial. Other impacts range from inorganic growth such as strategic acquisitions to low attrition.
Nonetheless, our long-term goals I've shared today are a starting point for moving the dial: realistic enough to be achievable and significant enough to make a lasting difference over time. Our goal remains that we want to have a workforce that reflects diversity of thought and experience so we can continue to create new characters, tell new and different stories, create a culture of 'One' within SIE and ultimately, push the boundaries of play in the wider gaming industry.