Sony Interactive Staff Spotlight: A Conversation with Online Safety Manager Luke Mears
Creating a positive online environment for all our players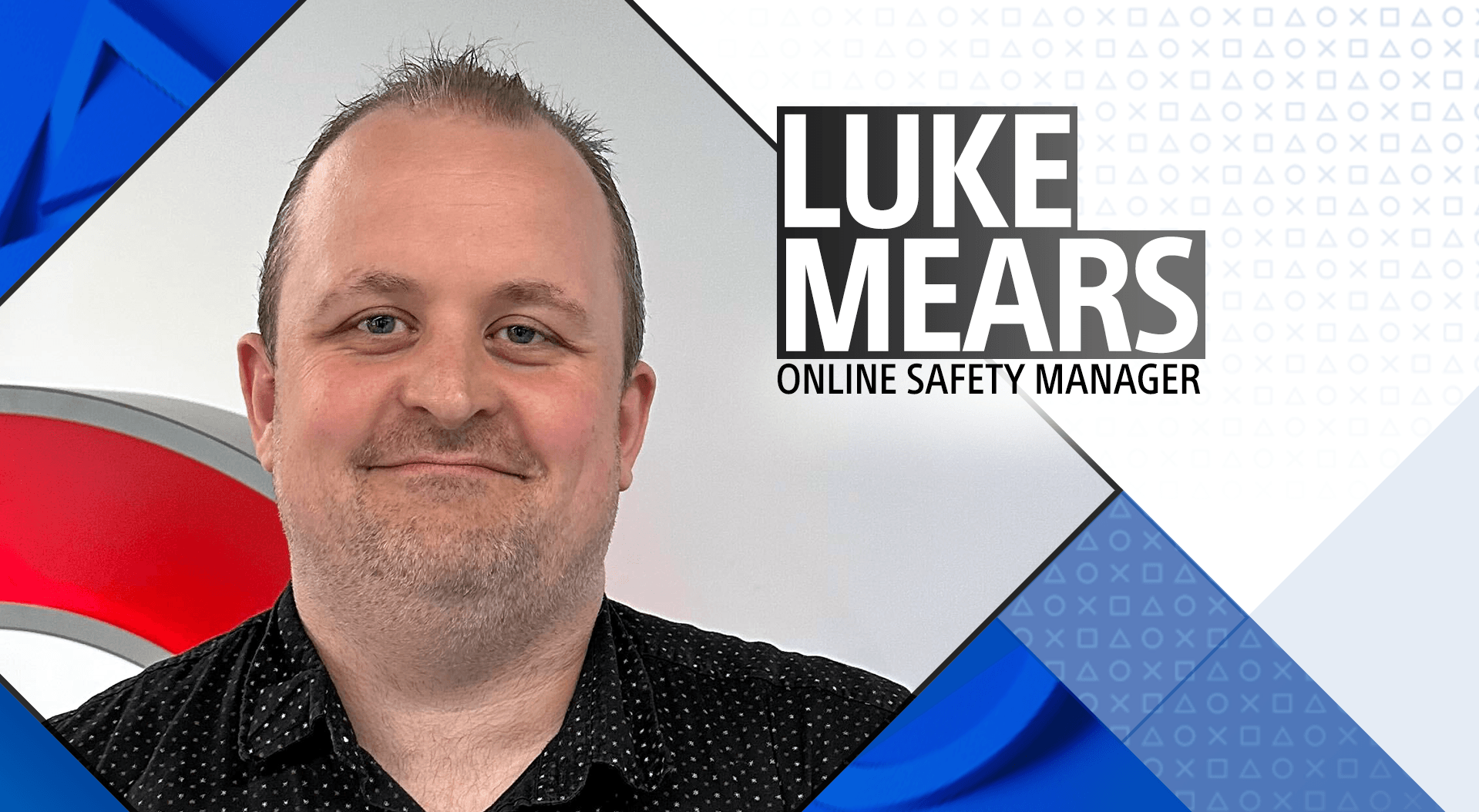 As we come together to recognize World Mental Health Day on October 10, we wanted to take a closer look at the intersection between our passion for gaming and our commitment to the well-being of everyone in our online communities, including our own moderation and Online Safety teams. We had the pleasure of sitting down with Luke Mears, Online Safety Manager for Sony Interactive Entertainment, to discuss his role, the importance of World Mental Health Day, and the ways in which Sony Interactive is actively contributing to safe and healthy online experiences.
Creating a Safe Haven
Online gaming is a playground for many people around the world, providing a space for camaraderie, competition, and connection. Unfortunately, sometimes online experiences can be marred by unpleasant behaviors or offensive conduct. That's where experts like Luke and his team come in.

"When it comes to online safety, this is more than just a job. It's our mission. We're determined to create a positive online environment for all our players – safe havens where players can enjoy gaming without fear of harassment or bullying," says Luke.
By setting the tone for respectful interactions, ensuring that offensive content is promptly removed, and that actions are taken against players who violate our terms and moderation policies – the Online Safety team plays a pivotal role in shaping the gaming landscape on the PlayStation Network.
Online Safety: An Ever-Changing Landscape
Luke started his career in online safety more than 10 years ago, when he joined Sony Interactive as a Community Moderator. "A lot has changed in the last decade," says Luke. On the broader Internet there has been a, "shift from dedicated forums to social networking sites," and within the context of video gaming, "moving from text chat to voice chat."
"Each of these changes, or even just the natural evolution of how we interact with each other online, brings different challenges when it comes to online safety. The implementation of voice chat reporting where players are empowered to report offensive voice chats through our system is a great example of this. It's important to have measures in place to address instances where players are made to feel uncomfortable and it's my hope that because of these measures, people have more confidence to be themselves."
Education is a Game Changer
Working to ensure online safety is about more than just laying down and enforcing the rules – it's also an opportunity to mentor and educate.
"The majority of the content we handle is minor. Even so, it's incredibly fulfilling to make a positive impact on people's lives," he says. "I think, people aren't inherently unkind. They might just be having a bad day and they process their negative feelings in ways that can make others feel bad too. I hope that through the measures we take and the education we provide, they discover more healthy ways of expressing their frustration and processing their negative feelings."
"These opportunities to educate are especially meaningful when parents reach out with questions about their kids' online interactions. It's an opportunity for us to provide resources and guidance to help parents navigate the online gaming world safely. This way, not only are we safeguarding the mental health of gamers, but we're also empowering parents to take an active role in their children's online experiences."
We also provide guidance on parental controls including how to create family manager and child accounts for your family on PlayStation Network on our website.
Mental Health for Moderators
The work of community moderators is rewarding and fulfilling, but it's important to support those doing this important work. Luke and his team work tirelessly to address various issues. In order to help the team navigate these situations, there are dedicated programs in place to support the mental health and overall well-being of community moderators.
"I'm grateful to be part of a company that cares about its team members. We've developed a comprehensive wellness program for community moderators, which was recently recognized as a finalist in the 2022 Great British Workplace Wellbeing Awards. This program ensures that we have the tools and support we need to navigate the challenges of our role while maintaining our own mental well-being."
World Mental Health Day
First celebrated in 1992 on October 10, the overall goal of World Mental Health Day is to increase awareness about the importance of mental health, educate people, and help them find resources. By normalizing mental health issues, the stigma is reduced, which ultimately encourages more people to care for their mental health.
"World Mental Health Day is important because it helps raise awareness. To me, mental health is as serious as physical health," says Luke. "We should be as aware of it as we are of any physical ailments we have. I think too many people aren't paying enough attention to their own mental wellbeing, and things like World Mental Health Day could make a difference."
---
Your mental health matters! PlayStation has partnered with both Crisis Text Line (US) and Shout (UK) to provide 24/7 confidential mental health support free of charge for the PlayStation community.
If you are in need of support and US-based, text CIRCLE to 741741.
For UK-based support text CIRCLE to 85258
If you live outside the US, check out the Find a Helpline page to find local organizations that provide resources and support to players in need.