Welcoming Evo into the PlayStation Family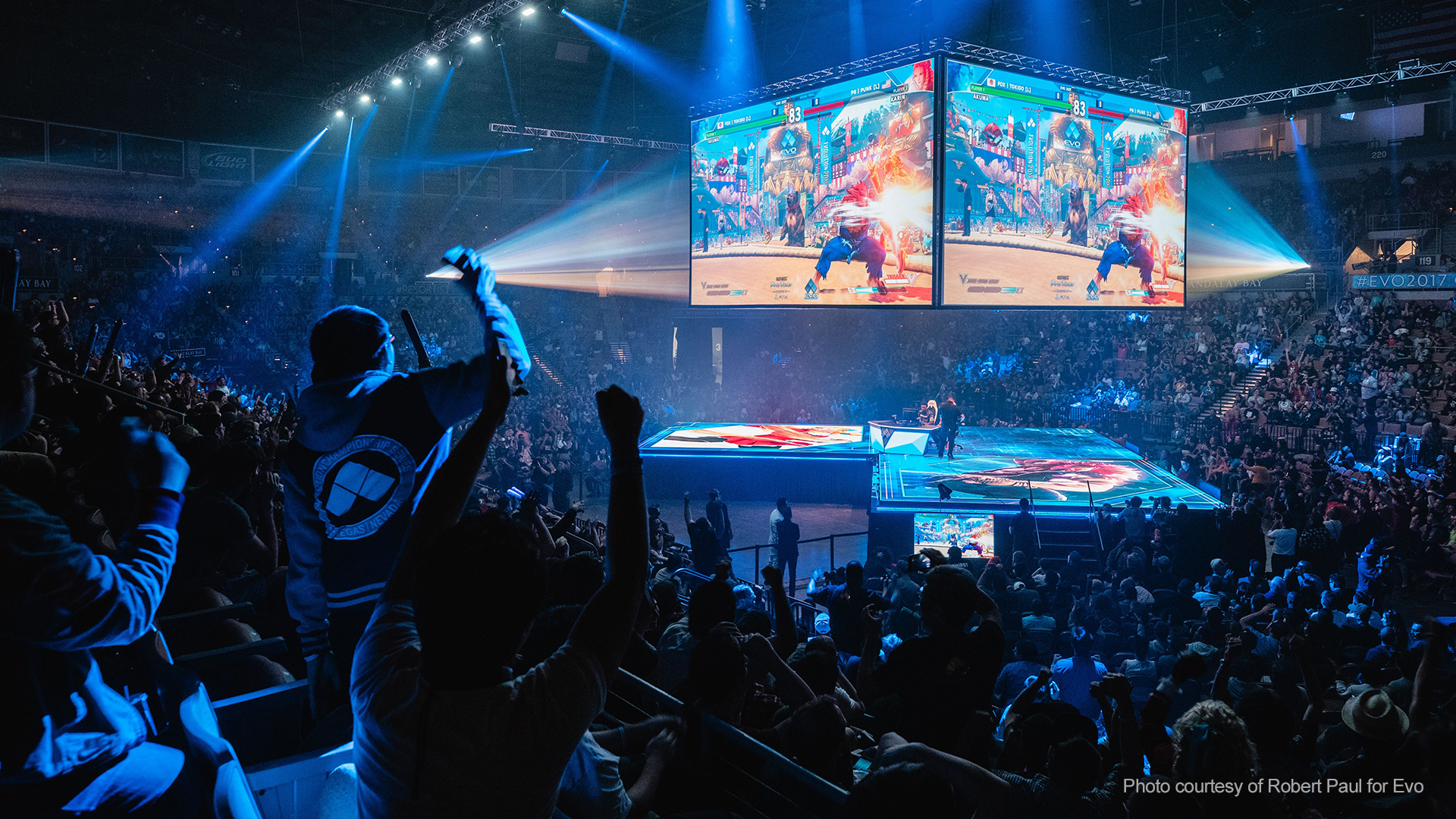 In 1996, a fledgling fighting game tournament sparked a cultural phenomenon that drew an international following through its inspiring exhibitions of skill and fun. In the decades since, countless legendary battles in that storied tournament — now known as the Evolution Championship Series (Evo) — have been waged in the virtual arenas of timeless games, many on PlayStation consoles.
Today, we're thrilled to announce the next chapter in the story of PlayStation and Evo, the world's largest and longest-running fighting game tournament. Sony Interactive Entertainment has teamed up with RTS to acquire Evo through a joint venture partnership. With expertise spanning esports event management, brand and developer consulting and gaming talent management, RTS is a new venture led by CEO Stuart Saw and backed by investors including global entertainment, sports and content company Endeavor.
Evo co-founders Tom and Tony Cannon will remain closely involved in an advisory role to ensure Evo continues to service the fighting game community and support its vibrant growth.
This partnership marks a new collaboration, bringing together the resources and expertise that will allow us to elevate the global reach, scale and fan engagement surrounding this iconic gaming tournament.
Evo Online Kicks off this August
With the support of world-class publishers, Evo is returning this year as Evo Online, a fully online competition taking place August 6 – 8 and 13 -15. Entry will be free, and players in North America, Europe, Asia and Latin America* will be able to compete in BANDAI NAMCO Entertainment's Tekken 7, Capcom's Street Fighter V: Champion Edition, Warner Bros. Games' Mortal Kombat 11 Ultimate**, and Arc System Works' Guilty Gear™ -Strive- in an open format. The online qualifiers will be livestreamed for fans, and more details will be shared in the coming weeks on evo.gg.
Our collective team is laser-focused on one mission: preserving the authenticity of Evo for the fighting game community and finding creative ways, alongside our fans, to grow the tournament and make its events and broadcasts more fun, engaging and accessible than ever. At its core, Evo will remain what it has always been: an open-format competition that gives fighting game fans from different countries a chance to connect, test their skills, and forge new friendships.
A New Chapter in our Esports Journey
For PlayStation, today's announcement marks an exciting step in our journey to foster the growth of the fighting game community and esports, and support competitive gamers widely on our consoles. Fighting games are hugely popular on PlayStation consoles, with gamers logging more than 1.1 billion gameplay hours in 2020 alone. We're committed to breaking down the barriers for gamers to compete at all levels and providing a best-in-class, global platform for them to showcase their skills and passion.
We also want to voice our support for Evo's message today about creating a safe and inclusive environment for players. At PlayStation, we've always made that our highest priority. As a collective team, we'll work closely together to ensure future Evo events are safe and welcoming for the entire community.
We'll have much more to share about what's coming for Evo 2021 in the coming weeks and months. For the latest updates, please check out: evo.gg.
*Players in the following countries / regions are eligible to participate: United States, Canada, Bahamas, Dominican Republic, Cuba, Belize, Guatemala, Honduras, El Salvador, Nicaragua, Costa Rica, Panama, Jamaica, Cayman Islands, Venezuela, Colombia, Guyana, Suriname, French Guiana, Puerto Rico, Mexico, Ecuador, Brazil, Peru, Bolivia, Paraguay, Uruguay, Chile, Argentina, Ireland, UK, France, Spain, Portugal, Belgium, Netherlands, Italy, Switzerland, Austria, Germany, Denmark, Sweden, Norway, Finland, Estonia, Latvia, Lithuania, Poland, Czechia, Hungary, Slovenia, Croatia, Serbia, Bosnia, Slovakia, Belarus, Ukraine, Moldova, Romania, Montenegro, Kosovo, Albania, North Macedonia, Bulgaria, Greece, Turkey, Western Russia, Thailand, Laos, Vietnam, Malaysia, Indonesia, Philippines, Singapore, Japan, Korea, Taiwan, and Hong Kong.
** Mortal Kombat 11 Ultimate will only operate in North America, Europe and Latin America regions.