Our Approach
As part of Sony Group's Road to Zero plan, we have made a number of ambitious commitments to address the environmental footprint of our products and business activities. This includes a commitment to achieve net zero carbon emissions by 2040.
Our commitment to continual improvement starts with our environmental policy. Our overall approach is to forge a path ahead on sustainability, turn our intentions into action, and ensure we are 'doing the right thing'.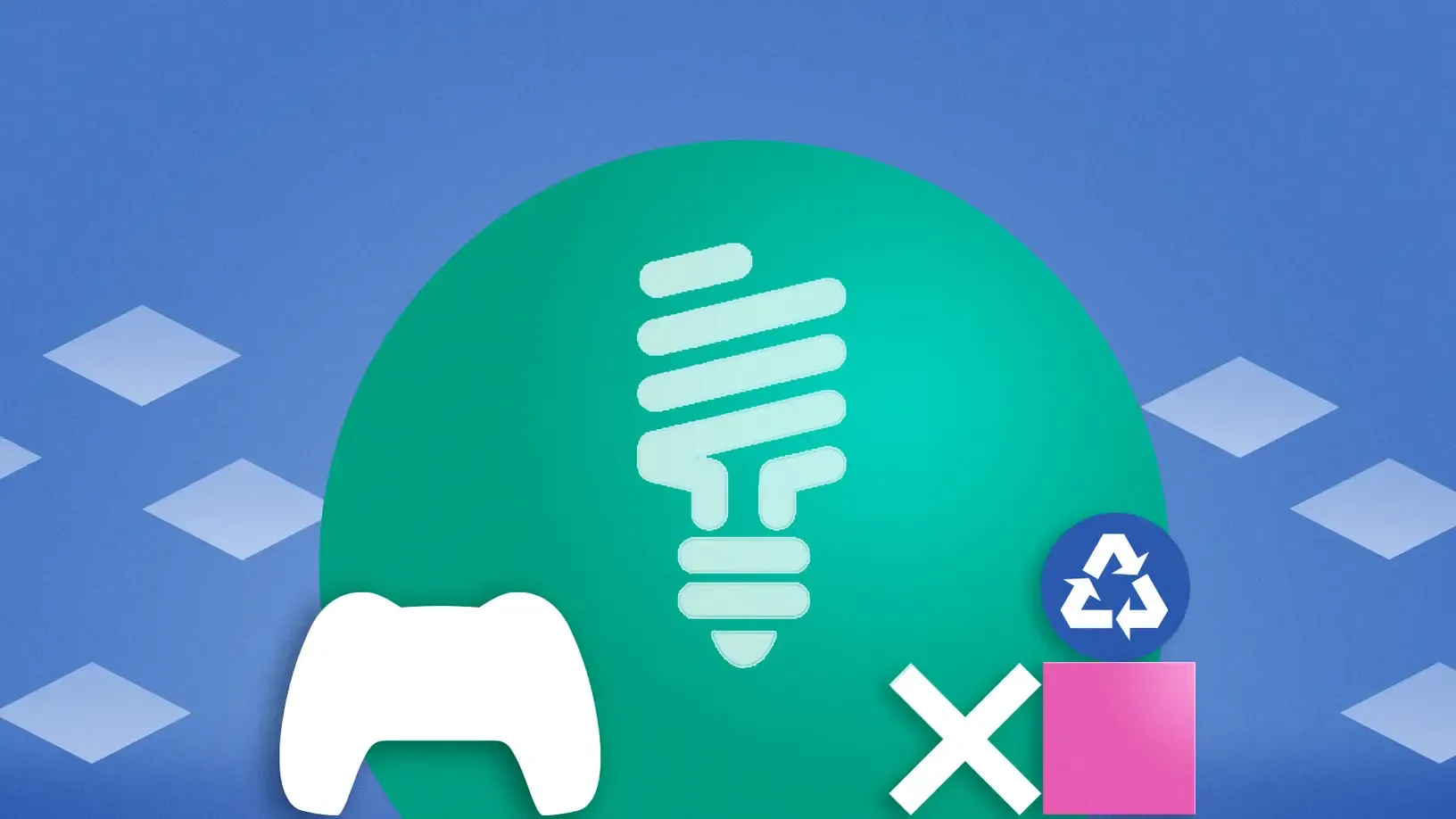 Products and Services
Since launching the PlayStation 4 in 2013, SIE has made substantial strides to reduce the power consumption of our consoles by using energy-efficient technologies such as:
System-on-a-Chip (SoC): Combining multiple components, such as the central processor and the graphics processor on to one chip.
Die shrink: Making the components inside a processor smaller and more efficient.
Power scaling: Where the console's processor will efficiently increase or decrease its power consumption depending on the performance of the game or application.
Efficient power supplies.
Energy saving rest modes such as Suspend, which allows the console to be powered down while a game or application is paused.
PlayStation 5 performance is around 100 times faster than PS4 (comparing the PS5 SSD read speed with the PS4 HDD). To keep power consumption as low as possible and maximize efficiency, PlayStation 5 includes new energy efficient technology including an efficient AMD Zen2 and RDNA2-based chip set, efficient power supply, and low power modes. As a result, this is the first generation where power reductions compared to previous generation models have been achieved.
For details, and how consumers can minimize console energy use, visit Our products | Reducing the environmental impact of PlayStation products.
Playing for the Planet Alliance
SIE is a founding member of the Playing for the Planet Alliance (P4P) which launched during the Climate Summit at UN Headquarters in New York in 2019. The Alliance is a group of members from the gaming industry who have made voluntary, specific, and time-based commitments addressing climate change, restoration of ecosystems, and plastics reduction. The initiative is facilitated by the UN Environment Programme with the support of GRID-Arendal.
SIE's Playing for the Planet Alliance initiatives include:
Timeline and decarbonisation commitment driven by Sony Group's Road to Zero.
Energy efficiency of our PlayStation consoles: In addition to low power resume mode (consuming 0.5 W or less), we have introduced new energy-efficient technology in PlayStation 5 that will avoid an estimated 45,600 tonnes of CO2 per year for every million consoles sold, including a new efficient USB charging mode (consuming around half the power of PS4 once charging is complete), chip architecture, and a 7 nm chipset.
We avoided an estimated 19.5 million tonnes carbon equivalent emissions globally (April 2022), from the launch of the PS4 console in November 2013, and estimate reaching 27 million by 2030*. This is due to use of best practice efficient technologies such as System-on-a-Chip (SoC) architecture, die shrink, and power scaling, as well as energy saving modes such as Suspend-to-RAM (used in both PS4 and PS5).
* 2.0 million tonnes of this reduction is estimated to be due to compliance with the EU networked standby directive 801/2013.
For PS5, we estimate 31,200 tonnes CO2 avoidance per year for every million consoles sold, proportionate to lower overall emissions estimates. In accordance with SBTi methodology, we have revised our carbon footprint and the target on account as we're having access to more accurate usage data.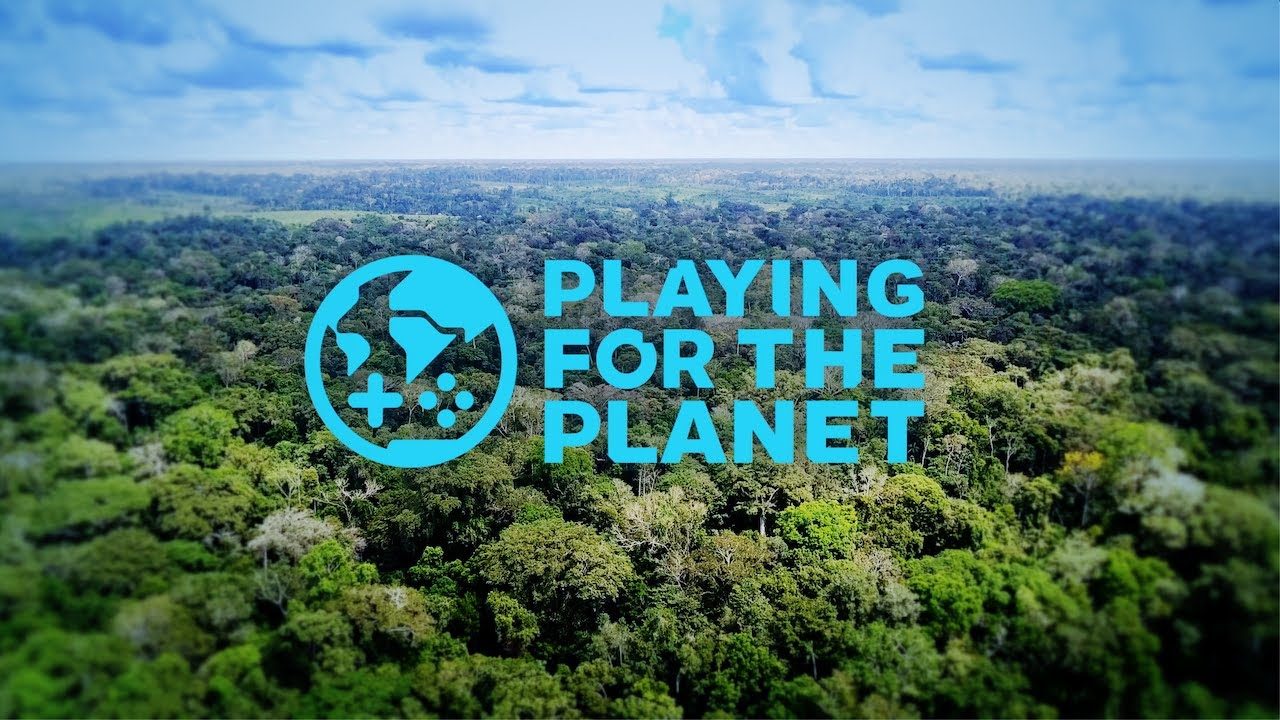 Carbon Footprint Tool
We will further develop a carbon footprint tool for use by all P4P members to estimate and manage their own life-cycle carbon emissions. Below you can learn more about SIE's commitment and actions in the Playing for the Planet Alliance.
Fast Facts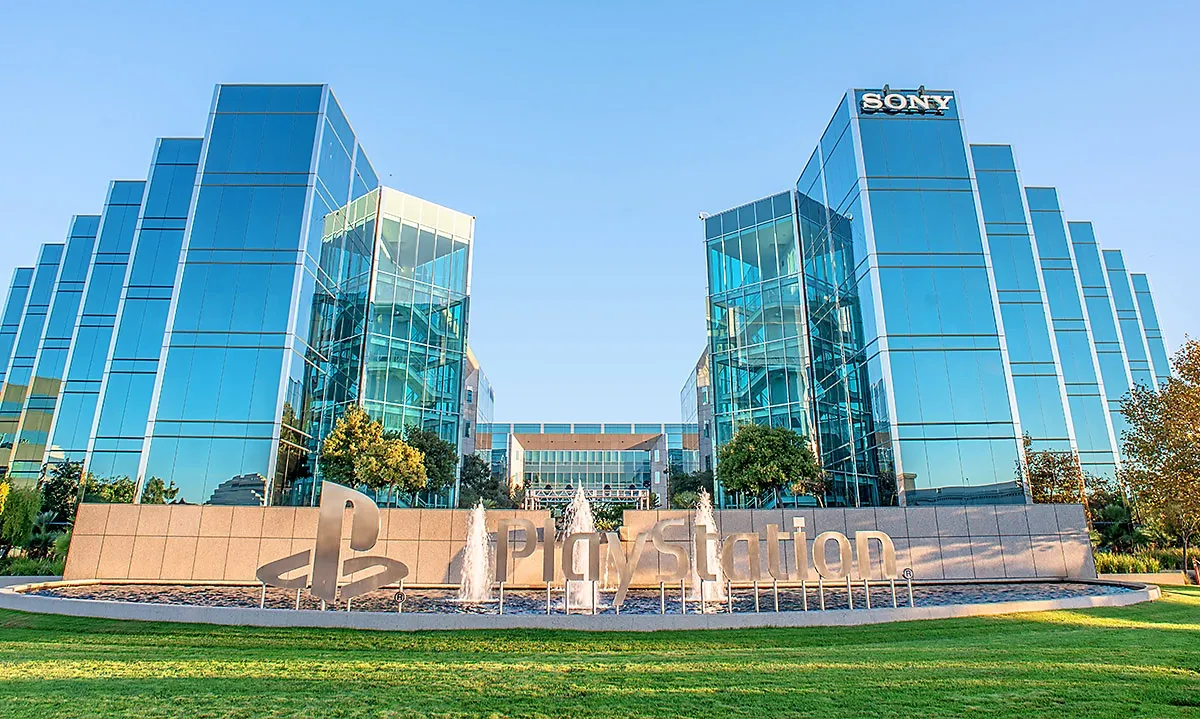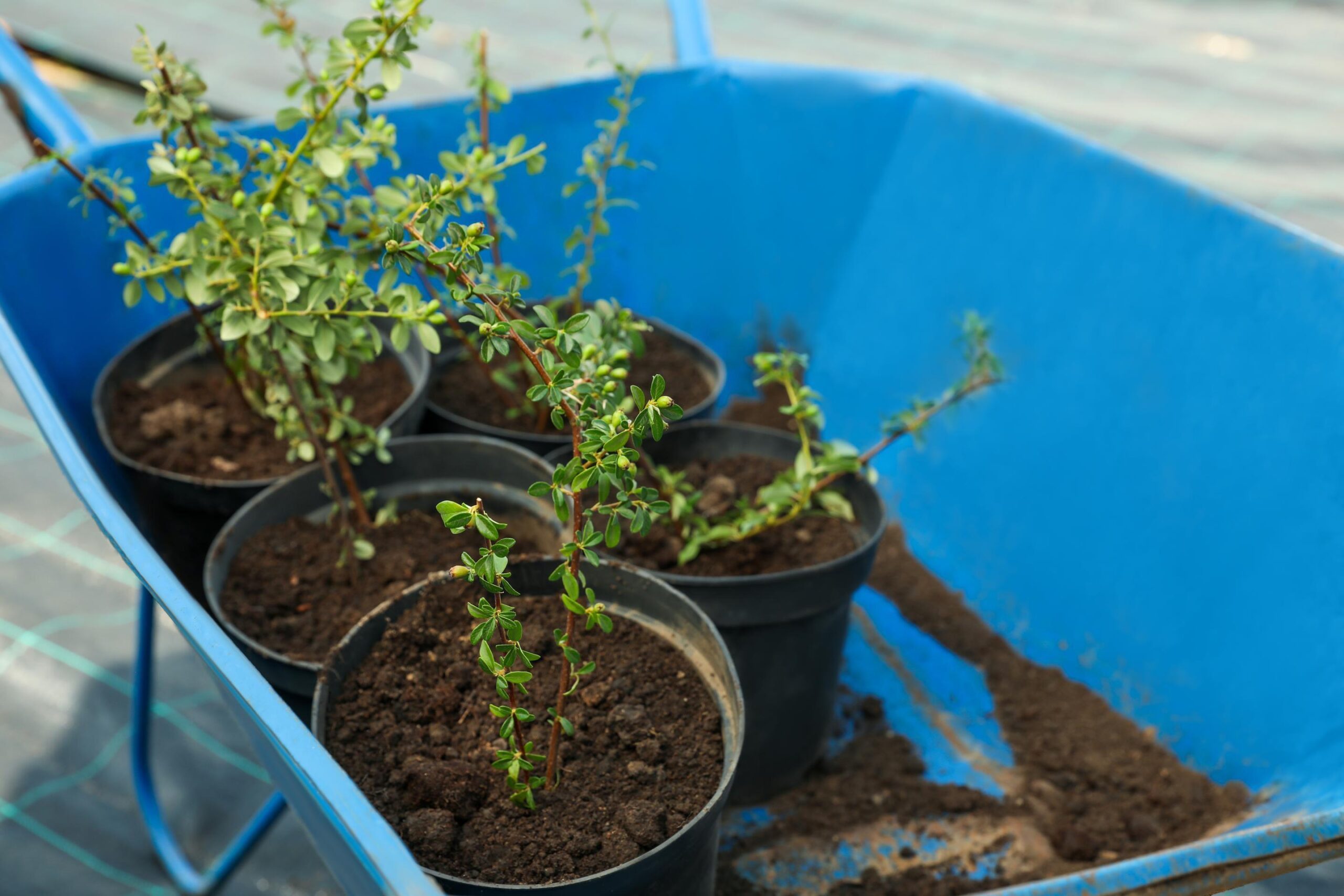 100% renewable electricity usage in our main SIE offices in the US and Europe.
Commitment to plant more than half a million trees with selected partners in 2022.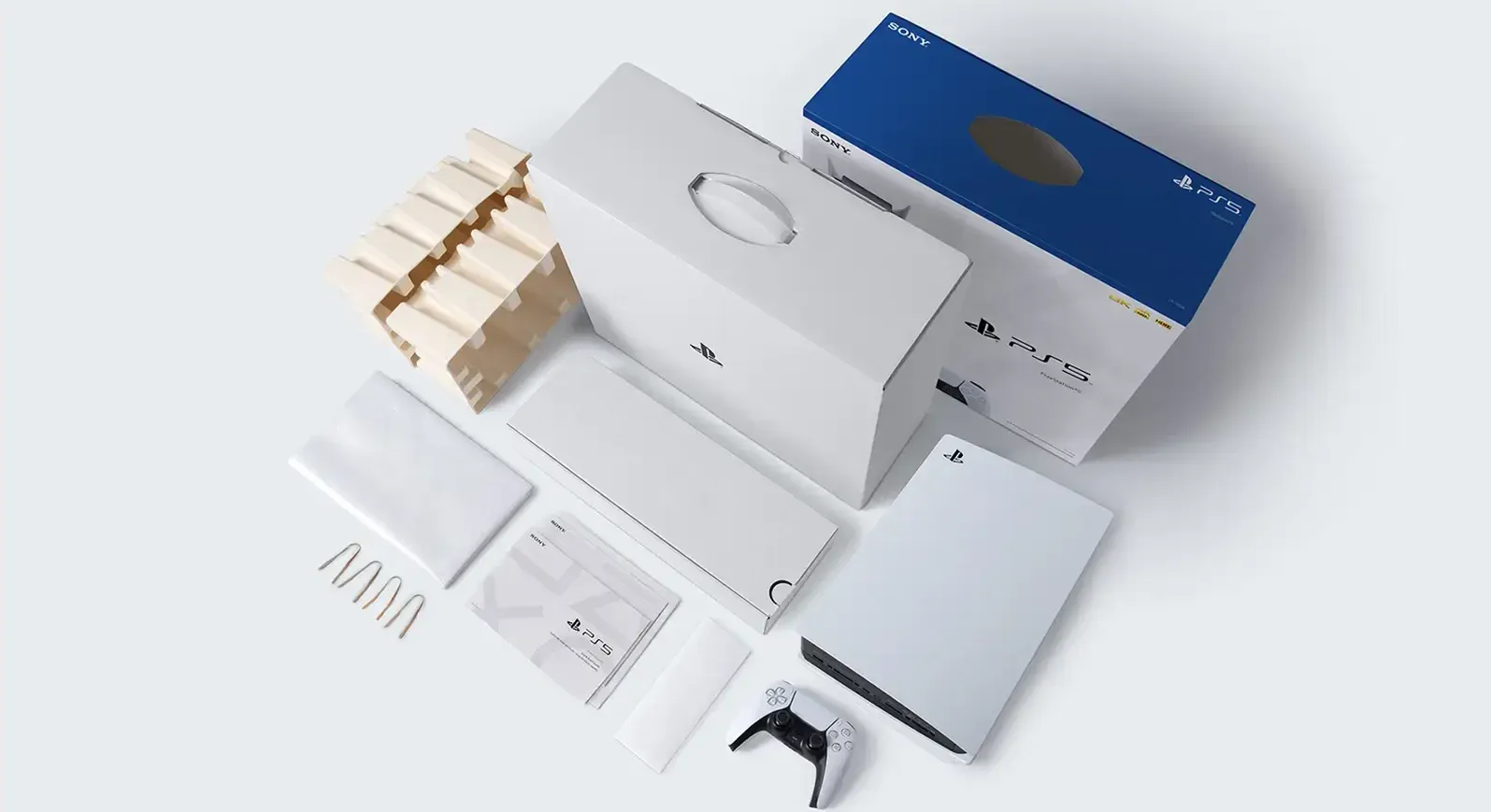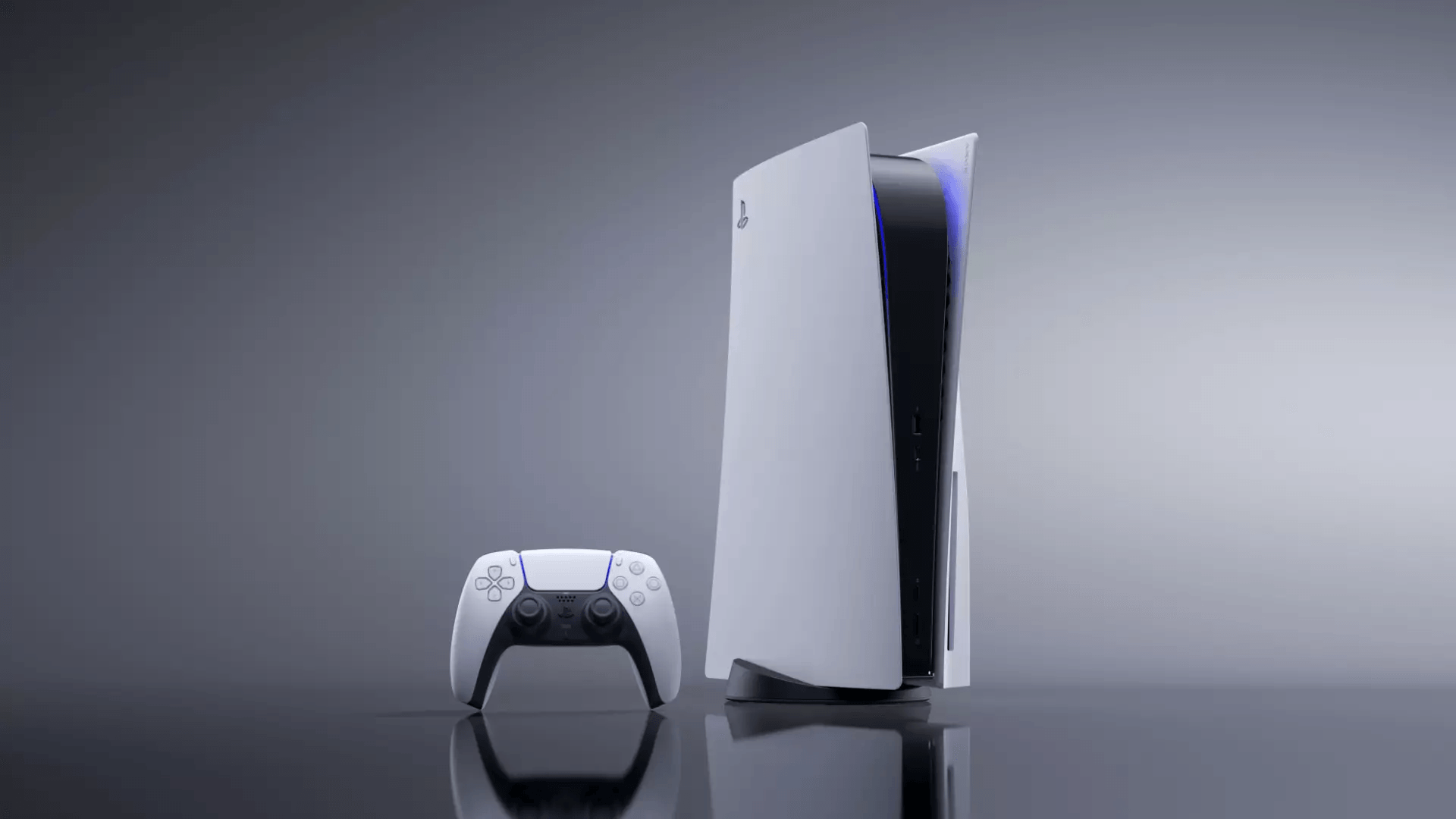 PS5 packaging per unit is between 93-99% plastic-free overall (by weight).
Estimated 31,200 tons of CO2 avoidance every year for every million PS5 consoles sold.
Environmental Activation in Games
In 2022, we invited the PlayStation community to engage in programs to raise awareness and help conserve and restore natural ecosystem habitats around the world in conjunction with the launch of Horizon Forbidden West. The game's storyline reminds us of the importance of nature, biodiversity, and climate change. This program is supported by Play4Forests, an UN Environment Programme and UN-REDD initiative as part of the Playing for the Planet Alliance.
As part of the P4P 2021 & 2022 Green Games Jam, we invited gamers to participate in a dedicated Green Game Jams hosted by PlayStation Studios Media Molecule to create game content in Dreams.
Together with UNEP, SIE developed and launched a Virtual Reality video in Dreams on PS4 to educate children about climate change during lock-down in 2020.
SIE also worked with Sustainable Coastlines, a charity operating in New Zealand, to develop a playable beach-clean game in Dreams on PS4 called "Pick Up Quick" to raise awareness of beach litter on local beaches.
SIE Workplaces
We have developed site-specific targets and activities to reduce the environmental impact of our office operations. Here are some of these programs.
SIE qualified for ISO14001 certification, an environmental management system standard, in May of 2000, and employees in SIE are engaged in environmental preservation activities. All major SIE facilities are ISO 14001 certified and are dedicated to continuous improvements toward Green Management targets.
Our main SIE office locations are using 100% certified renewable electricity.
To address increased electricity use of working from home, SIE purchased over 2,600 tonnes of carbon offsets in FY20 and over 2,900 tonnes of carbon offsets in FY21 from The Gold Standard program.
European Union Games Console VA
Within the European Union, SIE, together with Microsoft and Nintendo, are signatories of the Games Console Voluntary Agreement (EU Directive 2009/125/EC). Formally recognized by the European Commission in 2015, the Voluntary Agreement (VA) sets out measures to improve the energy and resource efficiency of games consoles, including:
Mandatory time limits for automatic power down.
Maximum power caps for consoles in media and navigation modes.
Requirement for console manufacturers to publish the power consumptions of their consoles.
Commitment to provide out-of-warranty repair service and provider users information to help maintain their consoles.
Commitments to improve the recycling of consoles.
Over the lifetime of UHD capable generation consoles (including PlayStation 4 and PlayStation 4 Pro), it is estimated that the VA will drive energy savings of 48 TWh (equivalent to the annual electricity production of Portugal). Additional energy savings of 38 TWh are estimated over the lifetime of 8K capable consoles (including PlayStation 5), based on technological improvements made to improve energy efficiency compared to Ultra high-definition consoles. The agreement is reviewed every two years to ensure continuous improvement.