PlayStation and WNBA Announce Multi-Year Partnership
- PlayStation Forges New Collaborations to Elevate Women's Sports Globally-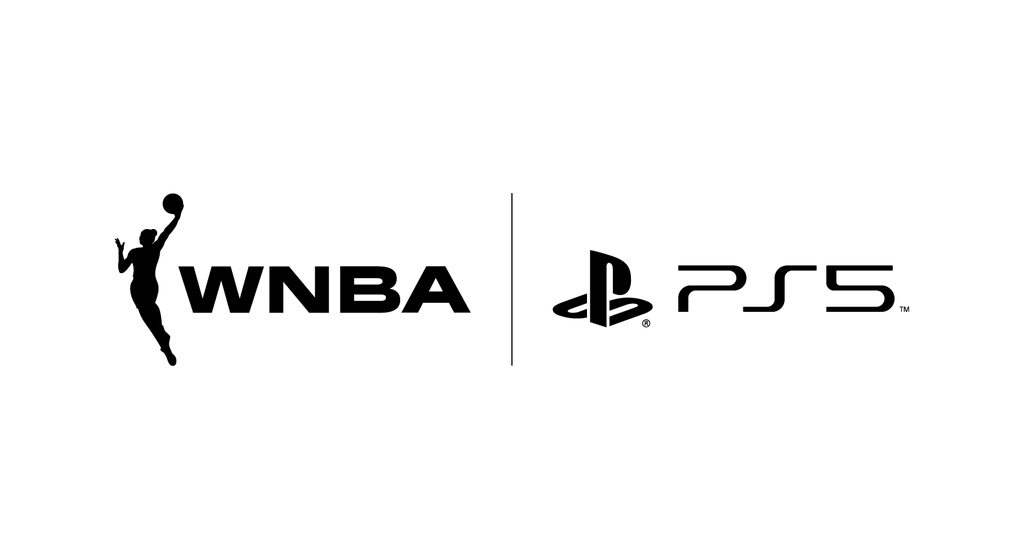 SAN MATEO, Calif., May 19, 2023 – Sony Interactive Entertainment (SIE) and the Women's National Basketball Association (WNBA) today announced a new multi-year partnership to make PlayStation® the official console and marketing partner of the WNBA.
"At PlayStation, we believe 'play has no limits,' and few cultural spaces have better defined that spirit than women's sports and especially the WNBA," said Andrea Perez, Senior Vice President of Brand, Product and Services Marketing at Sony Interactive Entertainment. "We are thrilled to partner with the WNBA to continue investing in the next generation of women athletes and will be exploring new and unique ways to elevate and share their stories. "
As part of the partnership, PlayStation will explore various marketing opportunities with the WNBA, starting with the AT&T WNBA All-Star Game taking place in Las Vegas on July 15. More details about the collaboration will be shared in the lead-up to the All-Star Game.
Recently through its PlayStation Playmakers program, SIE signed on rising WNBA stars Arike Ogunbowale, NaLyssa Smith and Zia Cooke as new talents to its existing roster and will team up with them to highlight their passion for gaming. Featuring athletes, creators, actors, artists, gamers and entertainers from around the world, PlayStation Playmakers is a vibrant community of talent working collaboratively with PlayStation to provide fans with early looks and behind-the-scenes access.
"The WNBA is thrilled to partner with PlayStation to engage our dynamic fanbase through new and immersive ways," said Phil Cook, Chief Marketing Officer, WNBA. "Many WNBA fans are passionate gamers and we look forward to PlayStation establishing a new level for our tech savvy fans to experience our game."
This announcement follows a previous announcement of PlayStation as the official partner of UEFA Women's Football, and marks SIE's latest effort to elevate women's sports and spotlight the next generation of athletes.
About Sony Interactive Entertainment
Recognized as a global leader in interactive and digital entertainment, Sony Interactive Entertainment (SIE) is responsible for the PlayStation® brand and family of products and services. PlayStation has delivered innovation to the market since the launch of the original PlayStation in Japan in 1994. The PlayStation family of products and services include PlayStation®5, PlayStation®4, PlayStation®VR, PlayStation™Store, PlayStation®Plus, PlayStation™Now, and acclaimed PlayStation software titles from PlayStation Studios. Headquartered in San Mateo, California, SIE is a wholly-owned subsidiary of Sony Corporation and has global functions in California, London and Tokyo. For more information visit sonyinteractive.com.
About the WNBA
The WNBA, which will tip off its 27th season on May 19, is a bold, progressive basketball league that stands for the power of women. Featuring 12 teams, the W is a unique sports property that combines competition and entertainment with a commitment to diversity, equity and inclusion and social responsibility. Through its world-class athletes, the in-game fan experience, TV and digital broadcasts, digital and social content and community outreach programs, the league celebrates and elevates the game of basketball and the culture around it. In 2020, the WNBA and the Women's National Basketball Players Association (WNBPA) signed a groundbreaking eight-year CBA that charts a new course for women's basketball – and women's sports overall – with a focus on increased player compensation, improvements to the player experience, expanded career development opportunities and resources specifically tailored to the female professional athlete. Key elements of the agreement are supported through the league's partnership platform, WNBA Changemakers, with AT&T, the WNBA's Marquee Partner and inaugural Changemaker, as well as fellow inaugural Changemakers Deloitte and NIKE, Inc, and subsequent additions Google, U.S. Bank and CarMax. During the 2020 season, the WNBA and WNBPA launched the WNBA Justice Movement forming the Social Justice Council with the mission of being a driving force of necessary change and continuing conversations about race and voting rights, among other important societal issues.
Readers are advised that the press releases and other information posted on this site are current only on their original publication date. Please note that such press releases and other information may now be outdated or rendered inaccurate due to passage of time or subsequent material changes in facts and circumstance.